Millions of Americans have been overpaying for their home phone service for a long time now.  Basic home phone service can cost individuals more than $100 each and every month.  In 2007, the release of the magic Jack changed that. And so… the million dollar question is what is and how does magicJack work? The magicJack is a revolutionary telecommunications device that provides users with a much cheaper alternative to their traditional home phone line. Instead of paying $70, or more for their home phone, users of the magicJack get unlimited local and long distances calling to both the United States and Canada for just $19.95/year. For a small additional per-minute fee, the magic Jack's users can also make very inexpensive international calls to a large number of countries.  Those who switched from a traditional telephone company's home phone service have saved themselves hundreds, or even thousands of dollars per year.
The device is extremely popular and its parent company, VocalTec is currently one of the largest telecommunications companies in the world with 2010 net sales topping $100 million and users consuming over a billion minutes each month. With magicJack you finally have a chance to break away from your landline phone company and stop getting ripped off each and ever month.
The device looks very similar to a USB flash drive and is only slightly larger while working in a very similar fashion. All you have to do is major sure you have a high-speed Internet connection, hook the magicJack into your computer's USB port, follow a simple automatic software installation process and you are ready to go. Once up and running you can either make calls directly through the software's onscreen PC softphone application or you can hook your traditional phone up to the magicJack by way of the phone jack that exists opposite its USB port.
How does magicJack work?
The technology behind the magic Jack isn't new and they aren't the first ones to use it for telecommunications. They are just the first company to provide it at such a low cost. From a pure technological standpoint the magic Jack is actually quite different from a traditional landline but to the user it works just like a traditional landline phone in nearly every way, with a few added perks that actually make it more convenient.  It uses Voice Over Internet Protocol (VoIP) technology which, in simple terms means that your phone calls are routed over the Internet rather than through traditional phone lines. A more detailed explanation is that it works by turning your spoken words into digital information packets and then converts them back to voice data on the other callers end. Magic Jack users shouldn't be able to notice any differences in this new technology when they have their magic Jack hooked up to a regular touch tone phone, corded or cordless phone. To them it should be exactly the same as if they were using their old land line, except for the cheaper price of course. Plus the magic Jack comes with the added benefit of being able to be used without an actual phone. This makes the magic Jack great for travel since users can travel without a phone and just use the magic Jack software to make calls straight from their computer. This reduction in infrastructure allows all VoIP companies to greatly reduce expenses and magicJack passes that savings on to it's customers.
How much does it cost?
As referenced above the original magic Jack costs just $19.95/year but there is an initial outlay to get the device (newer versions costs a different price per year and for the device). Your initial purchase will actually cost you $39.95. The initial fee includes both the device and the first year of service. Subsequent years of service can be added at anytime for the current rate of $19.95. The price for a year of service with magic Jack is incredibly cheap and averages out to under $2 per month.
Yea it's cheap, but what features does it come with?
It comes with all of the features that you have come to expect with your home phone including call waiting, caller ID, conference calling, voice mail, call forwarding, and much much more. Along with this comes added perks including voicemail to email, free long distance calling, the ability to make calls without an actual phone, and the ability to take your magic Jack with you and make calls anywhere in the world. It's like being able to take your landline phone with you wherever you go and never miss a phone call. See the full list of features below.
Official Features
Unlimited Local And Long Distance Calling To Any Landline, Cell Phone, or Magic Jack User
Free International Calling To Other Magic Jack Users
Best International Calling Rates – As Low As $0.02 Per Minute
Actual Phone Optional – All Calls Can Be Made Through The PC Softphone
Portable Phone Line – Can Be Taken Anywhere That High Speed Internet Exists
Phone Number Portability
Free Directory Assistance
Free Conference Calling
Call Forwarding
Call Waiting
Caller ID
Voicemail
Voicemail To Email
Address Book And Outlook Express Integration
Windows & Mac Compatible
Works With A Bluetooth Head Set
Specialized 911 service
Unofficial Features/Hacks
Faxing
Talking Caller ID
Speed Dial
Last Number Redial
Call Return
Cancel Call Waiting
Anonymous Call Block
Priority Calls Only
Selective Calls Only
Blocked Call Chime with Caller ID
Priority Call Special Ringing
Priority Call Waiting
Call Waiting Disable
Automated Extension Dialing
Automated Phone Card Dialing
Double Ringing for Answer Machine Pickup
Call Location Lookup
Call Recording
I'm still not sold, at such a cheap price how well does the product work?
Shortly after the release of the magic Jack, it was being proclaimed as an exceptional product.  Although other Voice Over Internet Protocol (VoIP) telephone services had been previously available, no company had delivered the functionality, at the low cost of the magic Jack.  Companies like Vonage were offering similar phone services, using the same technology as the magic Jack, for far more than the price of magic Jack.  For under $2 per month, the magic Jack was an outstanding value.  This sparked the magic Jack being highly touted by numerous widely known publications, including PC Magazine.
Of course at such a cheap price many people are skeptical of the product but we are here to tell you that the company is legitimate and their product is for real. There is a reason why they had sales of over $100 million in 2010 and that's because the magicJack is an awesome product at an unbelievably low price.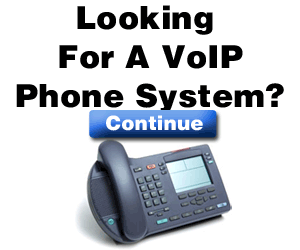 Despite this, no matter how good, no product comes with zero complaints and one gripe regarding magicJack has been the companies customer service. At this time they provide chat only customer service which for some can be frustrating. Our experiences with the chat support have been good, but there are complaints of highly incompetent reps. As we delve further into the product we will be sure to update you regarding this issues.
What are some other shortcomings of the magicJack device and phone service?
While the device is an exceptional product, and an even better value, it did have some minor flaws (as any product will during its initial development stages).  First, in order to make and receive calls, the user's computer has to be powered on.  This means no calls could be made or received if the computer is not on.  Users who need to be ready for calling at any time have to leave their computer on, which may slightly increase their monthly electric bills.  This is negated, however, by the substantial savings users are receiving after dropping their previous telephone service, but it is something to take note of.  Next, as is the case with any VoIP telephone service provider, the magic Jack will not deliver phone service in the event of a power or Internet outage.  The amount of savings being delivered to the user is most likely to be well worth a very rare power outage.