More and more businesses are searching for telephone solutions which aren't dependent on traditional (and expensive) in-house PBX systems, and are able to interface with existing computer installations and collaboration software. The answer is often cloud-based VoIP (Voice-over-IP), and one of the providers which has moved to the forefront of the industry is 8×8.
---
What is 8×8?
8×8 and RingCentral are similar in that they are both companies which has been around for a very long time. 8×8 started differently though, as a semiconductor manufacturer in the mid-1980s, then they began making VoIP chips and software a decade later, and eventually became a VoIP provider in 2002 under the brand name Packet8 (which it still uses for some of its products). 8×8 has expanded rapidly since then and is now one of the largest providers of cloud VoIP business systems worldwide, with approximately 50,000 clients.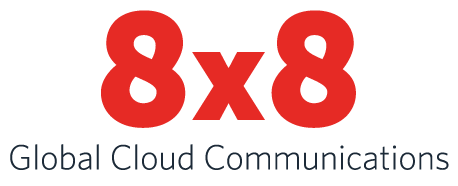 The company is based in San Jose, with offices in New York, Britain, Romania and Australia. 8×8 has been honored multiple times by Gartner for its UCaaS (Unified Communications as a Service) VoIP cloud offerings, as well as by Infonetics Research, HIS, Polycom and many others.
---
Why Consider Getting 8×8 Phone Service?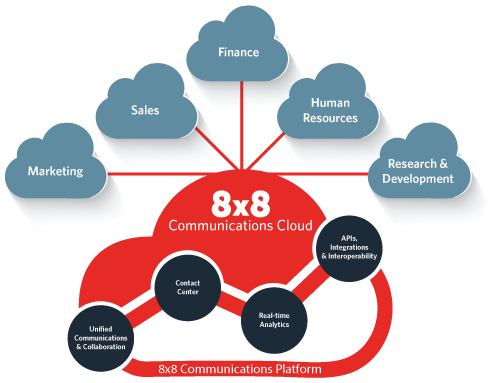 The company's service is first-rate and it provides almost as many features and options as competitors charging significantly higher prices.
8×8 has built a cloud system with an enormous number of redundancies in order to guarantee uninterrupted service. From multiple mirrored data centers around the world, to a sophisticated routing system that routes each call through the carrier best able to handle traffic at that moment, 8×8 has a system that virtually assures 100% uptime (it's been documented at 99.997%) and voice quality on both internal and external calls is excellent.
Nearly all of the features you'd need for a small-to-medium sized business are included in 8×8's less-expensive package, including auto-attendant, unlimited calling in the US and Canada, soft phone and mobile phone integration, chat and integration with a number of major business productivity software applications. You must upgrade to their higher-level package for features like web conferencing and internet faxing, but that package is still less expensive than those from other top VoIP providers offering the same functionality. It's an impressive assortment of goodies at a very reasonable price.
---
Service Plans & Cost
There are two basic levels of cloud VoIP service available from 8×8. Each can be contracted on a month-by-month basis, or on contracts of one, two, three or five years which can cut 25% or more from the plan's final cost. There are setup fees which vary with each package and contract termination fees can range as high as $200 depending on the plan, contract length and when it's cancelled. No phones are supplied with any packages; 8×8 sells a wide variety of preprogrammed SIP phones or you can use your own compatible phones.
Virtual Office – $19.99 per month (per user) for 10+ users, $21.99 for 5-9 users
The lower-level Virtual Office package provides nearly all of the features available from 8×8. The highlights are unlimited calling (international not included except for some EU landlines), softphone (using the service through a computer and headset) and mobile apps for Android and iOS, plus auto-attendant, business SMS, HD voice, instant messaging and chat, internal phone conferencing, ring/hunt groups, music on hold and integration with applications like Zendesk, NetSuite and Salesforce.
Virtual Office Pro – $24.99 per month (per user) if all users participate, otherwise $29.99 per month for each user utilizing the upgrade
This plan adds just three more features to the Virtual Office plan, but they may be important to your organization: web video conferencing, Internet faxing and call recording.
There is one twist to 8×8's plans and pricing, which provides extra flexibility in choosing the right system for your company. The information we just detailed is for the "unlimited extension" plan that gives you unlimited outgoing calls throughout the US, Canada and some EU countries. Two other options are available, however.
The "metered extension" plan only allows for 250 outgoing minutes per month (extra minutes are charged at 2.9¢ apiece) and doesn't include SMS services, but is a good choice for businesses which primarily take inbound calls. As you'd expect, that takes a good deal off the package price. Virtual Office is only $9.99 per month (per user) with metered extensions, and Virtual Office Pro is $14.99 per month (per user). 8×8 also has a "global extension" plan which allows unlimited international minutes for calls to landlines in most major countries, at rates higher than the unlimited tier.
---
How Much Could 8×8 Save You?
No office needs are the same, so there's no standard formula to determine how much a business can save by switching from a landline provider or traditional PBX installation to an 8×8 cloud VoIP setup.
There are definite savings to be had for many companies, though. Start with the unlimited local and long-distance calls which are usually not available through old-school telcom companies, and features like caller ID, voicemail and auto-attendant which add a lot to the average monthly phone bill. Add in the amount that's saved on PBX hardware or software (plus the maintenance costs associated with servicing existing equipment), and the fact that no IT staffers or expensive service calls are required to maintain or upgrade a VoIP system – and you've saved quite a bit.
It's true that new SIP phones will likely be needed for an 8×8 implementation, and at $100+ per unit that can be a fairly initial large expense. However, 8×8 has run the numbers and here are two examples they've come up with:
Small office with two phone lines: $400 savings in year one, $1200 savings over two years, six month payback term for the SIP phones
Larger office with ten employees, a toll-free number, a fax line and some international calls: $3400 savings in year one, $8600 savings over two years, four month payback term for the SIP phones
Naturally, the company is biased. But the numbers are pretty realistic, and the savings can be much greater for much larger companies.
---
Service Features
Most of the key 8×8 service features have already been mentioned, but here is a summary of what comes standard with the company's VoIP packages.
Phone Numbers and Minutes
Local and long-distance numbers
Unlimited minutes for US/Canada/major EU countries (with unlimited extension package)
Call Management
Auto-attendant
Call forwarding, ring groups and group call pickup, call blocking, call waiting
Direct phone numbers, voicemail, voicemail to email, music on hold
Apps
Internet fax, messaging, conference calls, online meetings
Android, IOS, desktop
Integration with NetSuite, Zendesk, Skype, Desk.com, Salesforce, Google Calendar, Sugar CRM, Outlook
8×8 does offer other services, but with additional fees, that come standard with some competitors. For example, toll-free numbers carry activation and monthly fees, and toll-free minutes have to be purchased in packages such as $94.99 for 5,000 minutes per month. Other additional functions that can be ordered at an extra fee include call queuing, branch office operation and call monitoring for supervisors.
---
What Is The Customer Service Like?
Customer service at 8×8 is quite good compared to many other cloud VoIP providers. All calls are handled in the US rather than by overseas call centers, wait times are acceptable and most service reps are knowledgeable and helpful. Emails are also dealt with professionally.
The one caveat is that support is only available for 13 hours each weekday and nine hours on Saturday, except for critical issues. Being available 24/7 would be preferable, but we'd rather have outstanding service during business hours than marginal service available 24 hours per day. 8×8 also has an online live chat support function that's available on weekdays.
---
Service Setup Process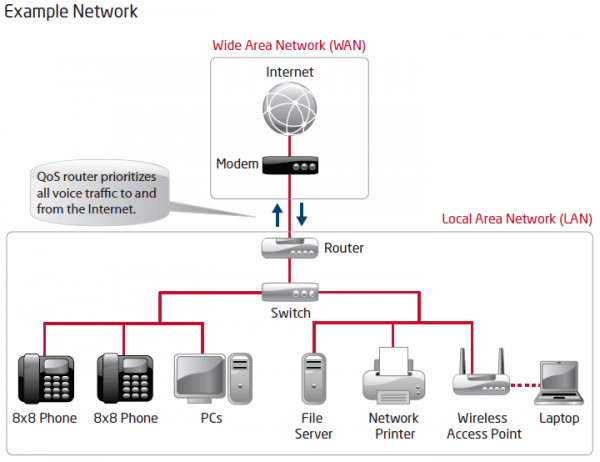 The 8×8 cloud VoIP service is one of the easiest business solutions to set up that you'll find. After the company activates your account and sends an email with Virtual Office extension and login information, configuration is simple and intuitive in the online Account Manager where user and extension information is used to create user profiles for the system.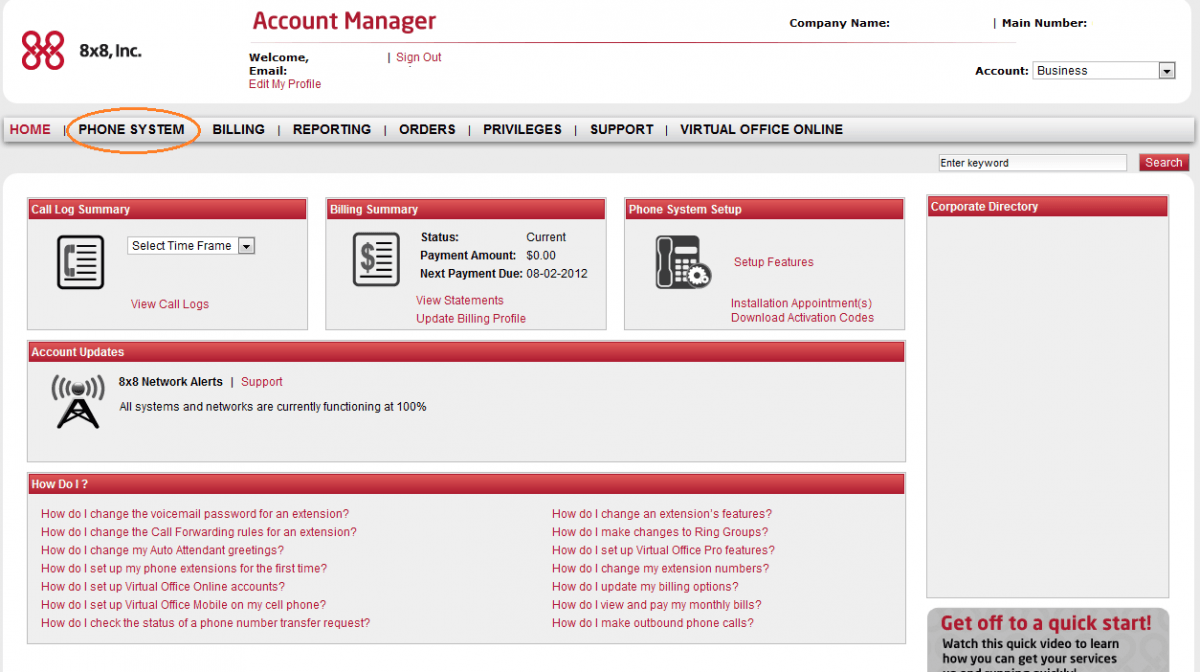 It's then simply a matter of connecting an SIP phone to the router or Ethernet network and picking up the phone. Voice prompts will ask for the credentials that were in the email for that extension, and the phone's ready for use. (If you're using analog phones, adapters will be necessary.) That process also allows for the setup of cellphone and/or softphone operation.
All other system settings are handled from the same online Account Manager, including setting up user groups, the auto-attendant, call forwarding and fax to email. Unusual for a VoIP company, 8×8 provides a one-hour introductory phone consultation to walk you through the Account Manager and how to use it.
---
What We Like About 8×8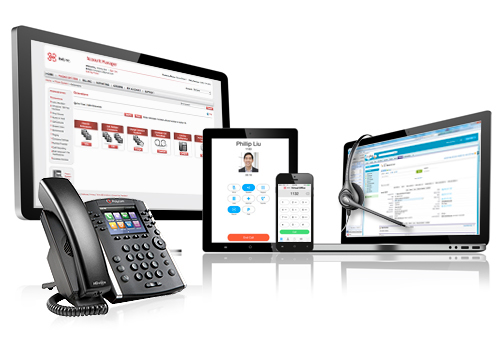 The number of features provided in the lower-level page is notable. With most top-rated VoIP providers you have to upgrade to the top package to receive features like full integration with common office productivity software like Salesforce. 8×8 provides that functionality in all of its packages, even if you choose Virtual Office with metered extensions at just $9.99 per month.
Speaking of pricing, the flexibility allowed by the three tiers of extensions as well as the relatively low price of the higher-level Virtual Office Pro package is quite attractive. For most companies, $19.99/$24.99 per month (per user) is already a good price. Being able to lower those prices dramatically if high numbers of outbound calls aren't required is a terrific option.
The quality and reliability of 8×8 service is strong. There are very few instances when the system will go down; the only time there was an service interruption over the couple of years was when a number of VoIP providers, not just 8×8, were hit by massive DDOS attacks and service was quickly restored.
Setting up the 8×8 system is extremely easy, and the availability of support personnel to help you with the process is a welcome plus. Softphone operation and cellphone operation is equally simple and convenient, with the latter allowing you to access and make calls through your office phone via your smartphone.
Customer support services are excellent, far surpassing those of many competitors.
---
What We Don't Like About 8×8
Some of 8×8's add-on costs for features that come standard with many other cloud VoIP providers can add up quickly. In particular, the fact that no toll-free minutes are included with any package seems to be a negative for companies that count on international business. The recurring fees for the use of toll-free numbers also seem excessive.
The lack of 24/7 support for the service appears counter-productive. A major company like 8×8 should be able to afford at least a skeleton staff to accommodate its thousands of customers that do operate 24/7.
No development platform is available for company programmers to develop integration of their own apps into the 8×8 system. Most providers don't offer this option but some do, and it's a great plus for larger businesses.
Pricing for larger systems is only done by sales representatives. There's no way for a medium-to-large sized business to get even a ballpark idea of what 8×8 service might cost them.
---
8×8 FAQs
Q: Can you get a free trial of 8×8 services before committing?
A: Yes, there is a 30-day free trial available.
Q: What equipment do you need to implement 8×8?
A: Only a router for connections to your Ethernet (QoS-enabled routers are best) and either SIP phones or analog phones with ATA adapters. 8×8 sells every style of desk phone pre-configured, but any SIP phone should work fine.
Q: Do you need a special type of computer for softphone operation or integration with productivity software?
A: No, any modern Windows or MacOSX machine with a decent amount of storage and RAM will work just fine.
Q: What countries are included in the unlimited and global extension plans?
A: Unlimited: US, Canada, Puerto Rico, Guam, US Virgin Islands, UK, France, Ireland, Italy, Spain.
Global: All countries in the unlimited package, plus Austria, Belgium, Czech Republic, Denmark, Estonia, Finland, Germany, Greece, Luxembourg, Netherlands, Norway, Poland, Portugal, Russia (Moscow and St. Petersburg), Sweden, Switzerland, Japan, Malaysia, South Korea, China, Taiwan, Hong Kong, Singapore, Australia, New Zealand, Chile, Brazil (Sao Paulo), Venezuela (Caracas), Mexico (Mexico City, Guadalajara, Monterrey), Israel.
---
Final Thoughts On 8×8
8×8 offers outstanding cloud VoIP service with a wealth of features, at a price below those of most competitors on the top tier of providers. Its extra fees for additional services can add up but a large number of smaller businesses won't need those features, and the ability to scale down to a primarily-inbound VoIP service at less than ten dollars per user (per month) is extremely attractive.
With all of that said, 8×8 would be an excellent VoIP solution for most businesses and depending on your particular needs it could be a significant savings over other business VoIP options.
---
Other Top Business VoIP Providers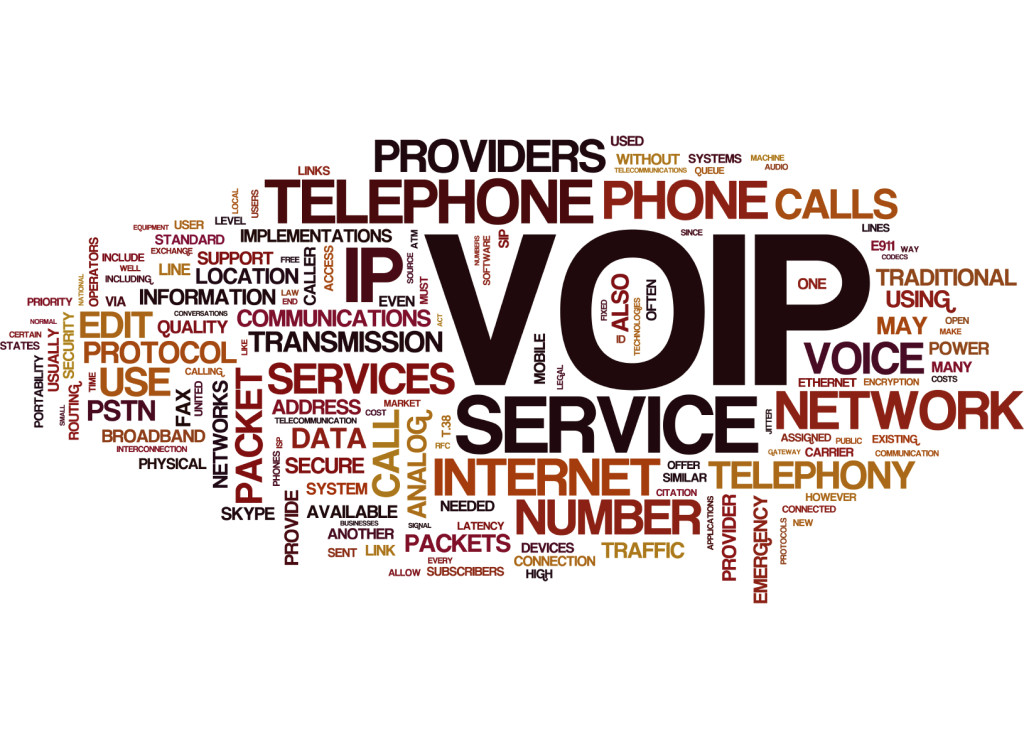 If you are starting a new business or want to make the switch to save money we suggest you check out our comparisons of the top VoIP Providers and also our reviews of other top business VoIP providers listed below.
RingCentral Phone Review – Ringcentral is a very clear industry leader in the cloud communications landscape. They offer an extensive range of features and competitive pricing. Most businesses would benefit greatly and save money if they switch to RingCentral.
VirtualPBX Business Review – VirtuaPBX offers one of the widest sets of features when compared with other top business providers. They also offer the ability to scale as you grow in order to meet all businesses' needs, whether you're a small business, a startup or a large corporation.
magicJack BUSINESS Review – magicJack business is a no frills, cheap service offered by the residential VoIP giant, magicJack. Though this service is ultra-cheap it offers enough essential features that it is an attractive option for most small businesses.
Ooma Office VoIP Review – Another cheap solutions for businesses, Ooma Office comes in at just $10 per month before taxes and government fees. This company is lauded for it's excellent call quality and top notch customer service. This would be another excellent option for small business owners looking to keep costs low.
---
Leave Your Review
Real User Reviews
Average rating:
0 reviews