There are many prominent players in the VoIP market for both business and residential phone services these days and people are oft looking for VoIP provider reviews and comparisons to understand help them understand the small differences between said providers.
Choosing a service provider is a big deal and here at TheVoIPHub we want you to pick the provider that will meet your needs on both price and features so you will be happy with your service for the long term and you don't have to waste time switching again in just a few months. Due to our strong desire to help consumers we have put together a handful of VoIP comparisons below for your reference.
We are always looking to write new comparisons to help consumers like you, so if you are interested in a specific review/comparison not listed below please contact us and we will do our best to get one written.
---
One Vs. One Business Comparisons
Ringcentral vs. 8×8 – These two companies are leaders in the business VoIP industry, both providing low-cost solutions for the needs of small, medium and large businesses. Both our able to provide cloud based communications solutions and systems.
Ringcentral in the grandfather of the Business VoIP Industry, having been around for a very long time. 8×8 is relatively new but rates very well in comparison to Ringcentral.
It is hard to differentiate the two and one would need to delve deeper into our Ringcentral vs 8×8 comparison to get a true grasp on which one would better suit their needs. Ringcentral offers more standardized packages with the ability to customize, whereas 8×8 offers almost exclusively customized packages, making it difficult to get an idea on pricing by just visiting their website.
---
Business VoIP Features Comparison
Here we take a quick look at the major providers and their feature sets. Keep in mind, these providers are constantly refining their services, adding new goodies and even taking away less used features. It's always a good idea to call up their customer service or investigate online before taking the plunge. Also, online deals are a great offshoot benefit of looking around for reviews.
| | | | | | | |
| --- | --- | --- | --- | --- | --- | --- |
| | RingCentral Office | Vonage Business | Broadvoice Cloud PBX | Ooma Office  | Skype for Business | 8×8 Virtual Office pro |
| Group Call, Max | 1,000 | 30 | 100 | 20 | 250 | N/A |
| Call Routing | Yes | Yes | Yes | Yes | Yes | No |
| Call Recording | Yes | Yes | Yes | No | Yes | Yes |
| Voicemail Transcription | Yes | Yes | Yes | Yes | No | No |
| Portability | Yes | Yes | Yes | Yes | Yes | No |
| Software Phone | Yes | Yes | Yes | No | Yes | No |
| SIP Phone Support | Yes | Yes | Yes | Yes | Yes | Yes |
| Toll-Free Option | Yes | Yes | Yes | Yes | Yes | No |
| Speed Dial | Yes | Yes | Yes | Yes | Yes | No |
| SMS Messaging | Yes | No | No | Yes | Yes | No |
| E911 Service | Yes | Yes | Yes | Yes | Yes | No |
As evident from the list above, RingCentral, Broadvoice and Skype are significantly big players and offer almost all requisite features, along with integration with CRM options like Zoho, Zendesk and Salesforce. However, they are for the higher end of small business enterprise options. If you are not paying for 20/25+ lines, expect longer queues. Ooma and Vonage, are ideal choices for home office size business operations. While they don't have specialized, personalized support for setup and integration, the software options will walk you through with relative ease.
If you have a relatively narrow requirement, it is worth looking into fringe solution providers like AxVoice (100% money-back guarantee) , VoipO (free additional line + international calling), ITP (free two months of call time on any plan + no cancellation fee!) or OnSIP (recipient of Gartner's cool vendor award, no contracts) -each coming in at less than $9 per month.
Comparing the prices of the popular VoIP business phone solutions with your business needs would potentially help you zero down on the solution which is the 'best fit'.

Enterprise level vendors like Cisco, ShoreTel, Toshiba IP Edge and Mitel stand out for their redundancy support, especially if your home office or small business can ill afford any downtime. All of the enterprise VoIP vendors support clustering, allowing multiple instances of call manager applications to work together in the event of a failover. That being said, they almost always come at an extra cost. Contrary to popular belief, phone based business support isn't declining, especially in the event of any outage, despite the rise of social contact avenues.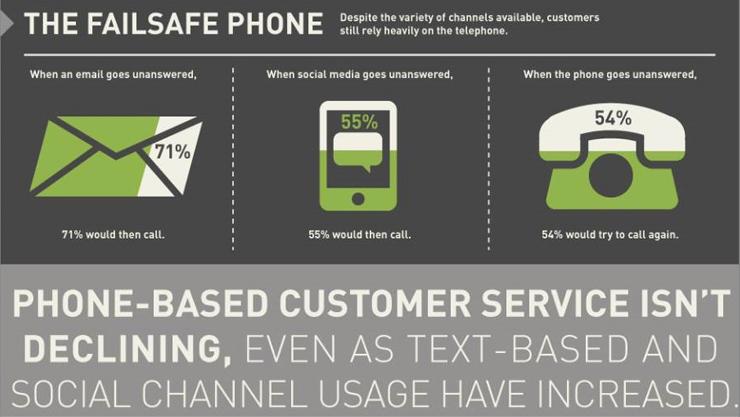 Among the leading vendors, only two (Adtran and Cisco) provide end-to-end service:
Adtran's signature NetVanta 7060 line delivers  and is equipped with inbuilt 24-port Layer-2 10/100 Gigabit Ethernet (GbE) PoE switch. While it has no internet connectivity support (or 1 GbE support), the suite includes IP phones, Ethernet switches, routers and wireless access points.
Cisco has the full spectrum of IP phones, IP PBX systems, voice gateways and network infrastructure. Quality of service (QoS) and Power over Ethernet (PoE) options make its network switches robust; Layer 3 switching for interVLAN routing and network segmentation adding to the security.
---
One Vs. One Residential Comparisons
magicJack vs Ooma – This is an interesting comparison. While both are cost leaders in the VoIP industry they have gone about achieving this in different and interesting ways. magicJack charges a low subscription fee and Ooma technically doesn't charge anything beyond the device (for their basic service), but they do pass on the govt. taxes and fees to users while magicJack covers them with the subscription fees they charge. There is a definite opinion on the difference in the quality of customer service provided by these two. There is a lot to like about both of these companies so you'll have to take a further look at our magicJack vs ooma comparison to figure out which one is best for you. Ooma does offer business phone services through a separate division of their company called 'Ooma Office'.
magicJack vs. Vonage – Vonage was a pioneer in the VoIP industry gaining considerable trust in the market with it's full service offerings mirroring a traditional landline company, lower prices than consumers were use to with a home phone and top-level customer service. magicJack on the other hand used the As Seen On TV strategy to gain entrance into the market, offering minimal customer service and never before seen rock bottom prices. One is thought to be the 'best', but you will pay for the name brand. The other is loved by many, hated by some and is definitely hit or miss. But you'll save tons of money if you go with them. Regardless of which one you choose you will still be saving money over your traditional landline service so you can't go wrong with either on really. For further information you need to check out our article titled magicJack vs. Vonage: Which is better? Vonage does offer business phone services through a separate company called 'Vonage Business'.
magicJack vs. NetTalk – Again, two companies with a focus on being price leaders within the VoIP industry. magicJack came first, or least did a better job of marketing while NetTalk is relatively smaller but uses almost the exact same pricing structure, though slightly more expensive on a per year basis. They both use a mini VoIP Adapter to facilitate their services; a small device that can hook into a USB port or directly into a modem/router. There is a lot of debate about which one is better and there have been multiple lawsuits between them related to patents, since their services and business model are so closely align. magicJack and NetTalk are the names of the companies and reflect the name of the initial VoIP adapters they first released, thus comes our magicJack and NetTalk comparison. As the companies have evolved they have both continued to release new devices (MagicJack Go vs NetTalk DUO Wifi) and be involved in what seems to be an ever constant battle to release the best device.
magicJack vs Skype – When people think of Skype they think of the chat service that can be used on their computer for free. This is true but what a lot of people don't know is that phone calls can be made on Skype from user-to-user for free and you can even get a Skype plan to call other U.S. numbers. While limited by the use of a computer or calling via the Skype App it allows you to do everything magicJack, less by-pass the need for a computer. It does however have super easy and free use of video calling when you desperately want to a call that long distance boyfriend or girlfriend! See our Skype vs magicJack comparison for further details on which one comes out on top.
---
A Final Word On VoIP Comparisons
The reality is that you likely can't go wrong with whomever you choose for your VoIP service, whether it be for your home or business, if you do a little research. Even if you lazily don't do your research you will still be getting all of the basic features you had before for a fraction of the price. For those with complicated business telephone needs we do suggest doing your due diligence and researching these and other VoIP companies. In the end, if you don't like the service or it doesn't fit your needs you can always switch because very few if any of these VoIP companies lock you into a contract.