RingCentral Help: A Complete Guide To All Things RingCentral
If you are considering RingCentral as your Business VoIP Phone Service Provider then you have come to the right place. As experts with 10+ years of experience in the cloud based communications industry we know that switching VoIP service providers certainly isn't an easy task, especially for someone like you that has minimal time away from running your business. Below you will find the resources we have provided about RingCentral phone service to assistance you in making a buying decision.
If you have already switched to Ring Central and are struggling with setup issues and are troubleshooting then we've provide information to help you as well. Many people have questions about setting up their new VoIP phone service and we've gone to great length to create the single best resource on the Internet for RingCentral support and technical help.
If you need our help with something we haven't written about go ahead and shoot us a message at our contact page and we'll consider writing about it.
If you already are already a RingCentral user we encourage you to leave a review of your experience with it.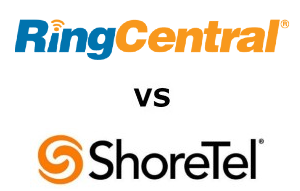 Are you interested in what RingCentral and ShoreTel's business phone systems have to offer? If so, you'll want to check out our comparison post below. It includes the main features, pricing plans, and customer support options that RingCentral and ShoreTel have to...