Compare Business VoIP Services & Save
Features & Pricing Comparisons
There are many prominent players in the VoIP market for both enterprise / small business these days and you are likely looking for reviews to understand help in understanding the small differences between each provider.
Choosing a service provider for your company is a big deal and here at TheVoIPHub we want you to pick the one that will meet your needs on both price and features so you will be happy with your service for the longterm. After all, you don't want to find yourself searching for a new provider just a few months after switching. Due to our strong desire to help businesses we have put together a handful of VoIP comparisons below for your reference. We have written and are always working on new VoIP comparisons to help you choose between all of the great internet phone service options, whether it be for a business phone system or a remote hosted PBX.
We know choosing a VoIP provider can be confusing with the myriad of great options out there so we truly want to help. We hope you enjoy our latest VoIP comparisons listed below and these truly help you sort through all of the information in this difficult decision making process. We feel that you can't go wrong is choosing most of the providers we've written about below, it really just depends on your needs. Regardless of who you decide to go with we strongly urge you to make the switch from the overpriced and technologically outdated landline providers and stop the madness of getting ripped off each and every month!
We are always looking to write new comparisons to help consumers like you, so if you are interested in a specific comparison not listed below please contact us and we will do our best to get one written.
Business VoIP Features Comparison
Here we take a quick look at the major providers and their feature sets. Keep in mind, these providers are constantly refining their services, adding new goodies and even taking away less used features. It's always a good idea to call up their customer service or investigate online before taking the plunge. Also, online deals are a great offshoot benefit of looking around for reviews.
| | | | | | | |
| --- | --- | --- | --- | --- | --- | --- |
|   | | | | | Skype | |
| Group Call, Max | 1,000 | 30 | 100 | 20 | 250 | N/A |
| Call Routing | Yes | Yes | Yes | Yes | Yes | No |
| Call Recording | Yes | Yes | Yes | No | Yes | Yes |
| Voicemail Transcription | Yes | Yes | Yes | Yes | No | No |
| Portability | Yes | Yes | Yes | Yes | Yes | No |
| Software Phone | Yes | Yes | Yes | No | Yes | No |
| SIP Phone Support | Yes | Yes | Yes | Yes | Yes | Yes |
| Toll-Free Option | Yes | Yes | Yes | Yes | Yes | No |
| Speed Dial | Yes | Yes | Yes | Yes | Yes | No |
| SMS Messaging | Yes | No | No | Yes | Yes | No |
| E911 Service | Yes | Yes | Yes | Yes | Yes | No |
As evident from the list above, RingCentral, Broadvoice and Skype are significantly big players and offer almost all requisite features, along with integration with CRM options like Zoho, Zendesk and Salesforce. However, they are for the higher end of small business enterprise options. If you are not paying for 20/25+ lines, expect longer queues. Ooma and Vonage, are ideal choices for home office size business operations. While they don't have specialized, personalized support for setup and integration, the software options will walk you through with relative ease.
If you have a relatively narrow requirement, it is worth looking into fringe solution providers like AxVoice (100% money-back guarantee) , VoipO (free additional line + international calling), ITP (free two months of call time on any plan + no cancellation fee!) or OnSIP (recipient of Gartner's cool vendor award, no contracts) -each coming in at less than $9 per month.
Comparing the prices of the popular VoIP business phone solutions with your business needs would potentially help you zero down on the solution which is the 'best fit'.


Enterprise level vendors like Cisco, ShoreTel, Toshiba IP Edge and Mitel stand out for their redundancy support, especially if your home office or small business can ill afford any downtime. All of the enterprise VoIP vendors support clustering, allowing multiple instances of call manager applications to work together in the event of a failover. That being said, they almost always come at an extra cost. Contrary to popular belief, phone based business support isn't declining, especially in the event of any outage, despite the rise of social contact avenues.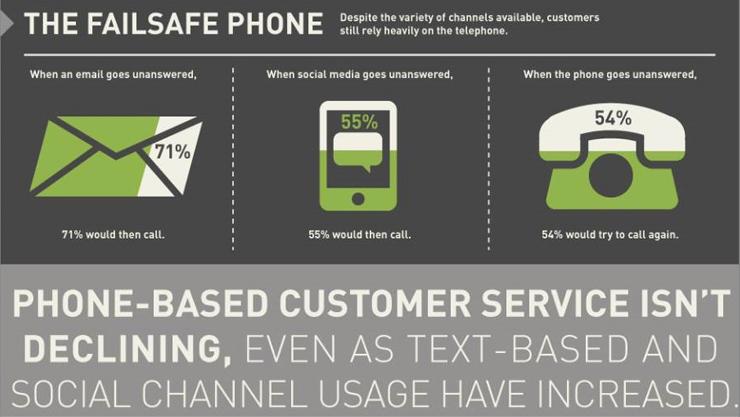 Among the leading vendors, only two (Adtran and Cisco) provide end-to-end service:
Adtran's signature NetVanta 7060 line delivers  and is equipped with inbuilt 24-port Layer-2 10/100 Gigabit Ethernet (GbE) PoE switch. While it has no internet connectivity support (or 1 GbE support), the suite includes IP phones, Ethernet switches, routers and wireless access points.
Cisco has the full spectrum of IP phones, IP PBX systems, voice gateways and network infrastructure. Quality of service (QoS) and Power over Ethernet (PoE) options make its network switches robust; Layer 3 switching for interVLAN routing and network segmentation adding to the security.
---
A Final Word On VoIP Comparisons
The reality is that you likely can't go wrong with whomever you choose for your VoIP service, whether it be for your home or business, if you do a little research. Even if you lazily don't do your research you will still be getting all of the basic features you had before for a fraction of the price. For those with complicated business telephone needs we do suggest doing your due diligence and researching these and other VoIP companies. In the end, if you don't like the service or it doesn't fit your needs you can always switch because very few if any of these VoIP companies lock you into a contract.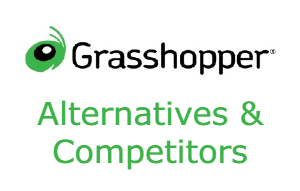 Grasshopper is a VoIP service provider that was established in 2003 and has been helping businesses improve their communications. Their features are tailored towards small and medium sized companies that are looking to unify their communications and make them easy to...