Learn All About the Best & Worst VoIP Providers for 2022
Select the type of service you're looking for
Business
Residential
At a glance there are a plethora of VoIP Providers offering incredibly cheap phone service nowadays one would be foolish not to at least consider VoIP. This is great news for those that have been looking to make save money on their phone service, whether it be for an individual or business. We know switching isn't an easy decision or so we've put together a large number of VoIP reviews, comparisons and guides. We encourage you to read the reviews and comparisons listed below to help in making a decision about which company to go with while we also suggest that you read our VoIP guides before making the switch in order to be sure that VoIP is indeed right for you.
The reality is there are so many great providers on the market that offer incredible savings that switching is simply a no-brainer. In fact, there are even cell phone companies nowadays that offer lower tiered free plans that include unlimited VoIP minutes and messaging when used via WiFi.
The telephone industry wasn't always like this though. For years people overpaid for phone service, to the tune of $50+ per month. And that was for a basic plan that didn't include any extra features such as call waiting, calling forwarding, 3-way calling, caller ID, directory assistance and much more. To top it off these exorbitant monthly fees rarely included any long distance calls. With a few long distances calls to loved ones or business clients subscribers were often left with $150+ monthly phone bills. The VoIP companies of today provide most of these features with standard packages and often offer free long distance calling.
For further information see our latest provider support guides listed below.
Of course if you're not interested in doing the research on your own you can use our free quote service where we connect you with the top providers in your area.
Our VoIP Provider Support Guides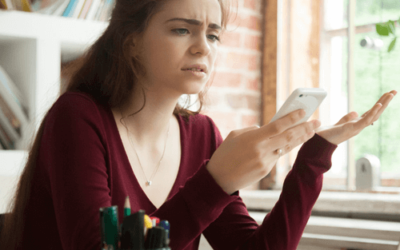 Ghost calls are a common annoyance for anyone who uses a phone. These strange and inconvenient calls have no one on the other end of the line and often occur repeatedly and at unusual hours. If you have a problem with repetitive ghost calls, you aren't alone. Luckily,...