Business Phone Service Reviews
Small Business VoIP Providers Reviewed
If you're looking to switch to VoIP for your business then you'll want to check out this section. Here we have included a bunch of reviews and comparisons of all the top business VoIP providers. Each provider has it's focus area based on business size but all of them offer services that can work for businesses of almost any size. From small businesses to SOHO home office setups to large enterprises and even multi-national companies that need large and complex phone systems we have included providers to meet the needs of all businesses!
Our reviews are informational in nature and unbiased. We have no relationship with any specific provider and are simply here to help you facilitate the process of choosing a VoIP service that works for you!
So go ahead and check out our provider guides below all written to help you find the best provider that can meet your exact needs as far as pricing, features and easy of use are concerned!
If you're looking for a VoIP quote from multiple providers that will be competing for your business you can use our free quote form.
*If you've ended up at the wrong place and are looking for home phone service please see our residential VoIP Providers section.
[Related: www.Glance.Intuit.com Support Guide]
Our Business Provider Reviews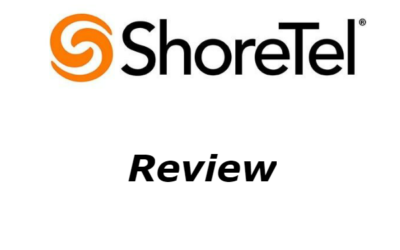 Effective communication is fundamental to the success of any business organization. It is needed for sustained collaborative efforts within an organization and can also make all the difference for businesses when they are interacting with their customers, clients, or...