In the last few decades, a lot has changed in the business environment. The idea of work is gradually changing as more people are becoming interested in the idea of work-life balance. Hanging around a physical office from 9am – 5pm is not the only way to work. For many, convenience and flexibility are important factors they can't give up for anything. There are more people that are embracing the idea of working anytime, anywhere and from different kinds of devices. Technology is helping to bring the needed changes.
While so many things has changed in the business world, the need for communication has never been more important. For people to be able to tailor their professional availability the way they want, there has to be an effective communication system. The traditional phone systems used by various organizations in the past had so many limitations and is ultimately incapable of supporting the needs of organizations today. In its place, Voice-over Internet Protocol (VoIP) phone systems are taking over.
With many businesses needing cloud-based phone systems, different companies are providing the service. The VoIP market has consequently become competitive and businesses will have to choose from more than a handful of service providers. One of the services that are making headway is broadvoice. This Broadvoice review is aimed at discussing the most important things about the service that can influence the decision of the business owner in need cloud-based PBX phone service. We shall also consider broadvoice reviews from users to see how the service is rated by businesses currently subscribed to it.
Our Broadvoice Pricing & Features Review
---
What is Broadvoice?
Broadvoice is a cloud-based Private Branch Exchange (PBX) Phone system that provides voice applications with several features to make business communication more efficient and productive. It is the totality of internet telephony services offered by the company, broadvoice. It includes unified communication and SIP Trunking services for businesses of all kinds. The company prides itself as the providers that takes cloud communication to the next generation of technology.
Broadvoice is all about innovation that works for all sizes of businesses, allowing all users to communicate seamlessly no matter their location or the device they are using. This ultimately drive cohesiveness and productivity. The entire platform supports cloud PBX, unified communication, virtual call center, and a suit of business analytics options that will help you improve your business processes. The fact that broadvoice brings all the communication tools you need under one platform and foster a mobile, collaborative atmosphere means it will significantly improve the efficiency and productivity of your team.
Broadvoice was founded in 2003 but the turning point of the company was in 2012 when Phone Power acquired it in order to expand their customer base and industry position. Two years later, the company was rebranded with focus on business cloud solutions. Over the past few years of operating as a cloud-based telephone company, broadvoice business VoIP has been honored severally. It was featured in the San Fernando Valley Business Journal's Fastest Growing Private Companies for the years: 2013, 2014, 2016, and 2017. It was ranked on Deloitte's 2014 Technology Fast 500 in North America with a reported growth of 273%. It received the TMC's Unified Communication Excellence award in 2017. Same year, it received the Gold Stevie Award for business development achievement of the year in the technology industry. It also earned the Bronze Stevie Award for Telecom Customer Service Department of the Year (2017). In 2018, it was honored with the 2018 Excellence Award by INTERNET TELEPHONY Magazine. It also earned Channel Partner Choice Award (2018).
---
Top Reasons to Consider Broadvoice
Broadvoice stands head and shoulders above so many other cloud-based PBX phone systems in specific areas. With so many alternatives, however, what are the top reasons to consider this service?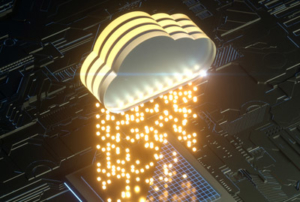 Reliability
A sudden and unexplained breakdown of your communication system can have a very negative impact in your business. While loss of profit is the major problem that will easily come to mind, losing the trust of your customers may be the most damaging part of the problem. Broadvoice knows this and have taken concrete steps to ensure that it never happens to their customers. With georedundancy and the options of 4G failovers, Broadvoice is always able to keep your business communication alive in any circumstance. In the event of any serious challenge, Broadvoice can get your communication system back to full functionality in as little as 8 seconds. You can be sure of 99.99% uptime during a one year period.
Convenience
With broadvoice phone service, convenience is not just a buzz word to capture your interest. Broadvoice business actually makes communication a lot more convenient for users: it grants remote access to users irrespective of their current location and available device. For businesses that have different offices, broadvoice phone service keeps everybody connected and on the same page at all times. It will also give employees working from home all they need to meet up with business demands. A lot can be done through the push of button from any location and with any device.
Security
Security is another important feature in today's business environment. With so many malicious individuals looking for ways to get their hands on business information, your communication system should be properly secured. With Broadvoice, you don't have to worry about this. The broadvoice software comes with extensive privacy protection and firewalls. Your connection is secured at all times and any information transmitted is protected from third-party buyers.
Price
While the quality of broadvoice business service is top-notch, it costs quite a little when compared to similar services. The basic plan can be as low as $22.95 per month per user for a one year contract. It can reduce to $19.95 per month per user for two years contract, and even further to $17.95 per month per user for a three years contract. You will have to contact the sales team for an actual quote but the pricing is quite friendly when you decide to stick to broadvoice business VoIP.
Support
Broadvoice offers the right amount of support to its customers. There is an active 24/7 online support that can help users overcome any form of challenges arising from the use of the PBX phone service. It is easy to locate the right numbers to call for any issue on their website. Questions, concerns and technical queries are given the attention they deserve in an efficient manner. Email support is also available for those that prefer that medium of communication.
---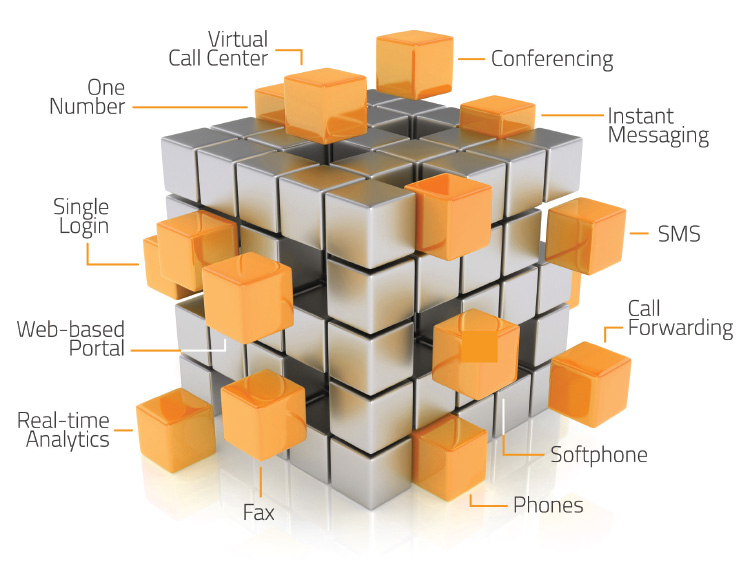 Broadvoice Features
Like all top Business VoIP services, broadvoice has a lot up its sleeve in terms of features. There are some features that are available to every user as well as some add-on features users will have to pay to access.
Standard Features
The standard features available to broadvoice users include the following:
| | | |
| --- | --- | --- |
| Activity Dashboard | Call Recording | IVR / Voice Recognition |
| Auto-Attendant | Caller ID Block | Multi-Line Hunt Groups |
| Auto-Dialer | Conferencing | Outbound Reporting |
| Auto-Responders | Direct Intl Dialing | Toll Free Numbers |
| Call Center Mgmt | Directory Listing | Voice & Data Integration |
| Call Monitoring | Inbound Reporting | Voicemail |
Call Center Features
The call center features of the broadvoice phone service is available to make your call center more productive. The features include:
| | | |
| --- | --- | --- |
| Automatic Call Distribution (ACD) | Call Queue | Monitor/ Listen |
| Barge | Call Queue Customization | Real-time Analytics |
| Call Coaching | Call Recording (Requires b-Hive Pro) | Time of Day Routing |
| Call History | Manager Notifications | Whisper |

Add-on Features
Additional features are available to users to provide additional functionalities that are not applicable to their accounts: these features normally attract extra cost when they are not included in a particular account level. Some of these features are also additional administrative controls. Customers can purchase as many as they consider critical to their business. The features include:
| | | |
| --- | --- | --- |
| Activation Codes | Caller ID Prepend | Mobile iPhone & Android App |
| Additional Storage | Communicator | Multiple Devices / Extensions |
| Announcement Groups | Conditional Call Catch | Music on Hold |
| Billing Management | Conference Bridge | One Number |
| Block Numbers | Contact Book | Outbound Call Tagging w/ Reporting |
| Business Hours | Dashboard/  Traffic | Packed DID |
| Call Catch | Do Not Disturb | Paging |
| Call Forward Busy Line | Extension Maps | Phone Auto Provisioning |
| Call Forward Don't Answer | Find Me Follow Me | Portal |
| Call Forwarding | Forwarding | Ringtones |
| Call Forwarding Whisper | Forwarding Whispers | Shared Fax (Virtual or Traditional) |
| Call Hold | Global Extension Plan | Shared or Split Locations |
| Call Log | Hot Desking / Hoteling | SMS |
| Call Park | Inbound Call Analytics | Sound Manager |
| Call Recording | Intercom | Unlimited Domestic Calling |
| Call Transfer | International DID | Virtual Fax |
| Call Waiting | Local DID | Voicemail-to Email |
---
Broadvoice App
Earlier in this review, we discussed that convenience is one of the top reasons you should consider Broadvoice ahead of other providers on the market. The broadvoice app offers a convenient way for users to take advantage of all that the service offers. There is the high quality desktop app that can be your perfect softphone. The app has a very intuitive interface that makes business communication easy and fun. Accessing the portal through the app offers a more convenient way to manage your account.
Broadvoice mobile app is another way the VoIP service provider makes business communication easier and more convenient. Using the app is quite easy and it can readily substitute your desktop account. Through the app, it is more convenient to use your mobile device (iPhone or Android smart device) as your business phone. Asides from dialing and receiving HD calls with your business phone number, you can record the business conversation and forward business emails with ease. Most of the key broadvoice features mentioned above are available with the broadvoice app.
---
Broadvoice Products and Pricing
There are a number of products that collectively make up the broadvoice business VoIP. Broadvoice pricing is tailored to meet the needs of different businesses at the rate they can afford. We will discuss the products and their pricing structure accordingly: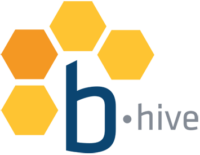 b-hive Cloud PBX
This is the onsite telephone system that let businesses of all kinds communicate efficiently. It is the chief product that help businesses to communicate internally as well as externally.
The b-hive Cloud PBX has different plans that are priced differently. They are as follows:
Metered Seat is the basic plan and is priced at $10 per month/user
Standard Seat is the second pan and is priced at $18 per month per/user
Professional Seat is the biggest of the plans and is priced at $23 per month/user
The actual price depends on the term of the contract: 3 years contracts are cheapest while 1 year contracts are most expensive.
UCaaS
Unified communication as a service (UCaaS) is a cloud-based product that is part and parcel of the broadvoice business. It is made available through the Mobile App and the Communicator.
The mobile App has been briefly discussed earlier. It has so many benefits including the ability of users to work from anywhere. It also ensures that team players connect easily through their smartphones and remain on the same page about business processes. It is a free app that can easily be downloaded from App store or Google Play Store.
The Communicator lets users handle team messaging, SMS, and phone calls from their browser. The web-based client on both PC and Mac works perfectly. The communicator also has an extensive list of features that make communication efficient and productive. The UCaaS is available to broadvoice users at no extra cost.
SIP Trunking
Session Initiation Protocol (SIP) Trunking is the cloud service that lets you minimize cost and increase network productivity. It is the service that allows voice and video communication to occur over the internet. There are many benefits of SIP Trunking with broadvoice.
There are two plans in the product:
Metered Trunk includes 5,000 outbound minutes and is priced at $11 per month/user. Anything outside the given minute is charged at 2.9cents per minute.
Unlimited Trunk includes unlimited outbound calling and is priced at $17 per month/user. The pricing reflect three-year contract.
Virtual Call Center
The virtual call center is another product that you get with the broadvoice VoIP. It is a cost-effective intuitive web-based cloud system that is integrated into the platform to improve your customers experience when they get in touch with your business. It offers such features as call routing by queue, day, time, and customer service representative's ability; monitor, whisper, and barge capabilities; as well as real time analytics and historical call reporting.
---
Broadvoice International Rates and Calling Options
For businesses that has no boundaries, the international calling options offered by broadvoice business VoIP can be very helpful. The Unlimited Global Extensions or Professional Seats caters for the international calling needs of most businesses.
The Unlimited Global Extensions offers unlimited usage to 60 countries and 29 mobile destinations. You can easily find out countries featured in this plan by downloading the pdf from https://marketing.broadvoice.com/hubfs/international%20rates%52%5D.pdf. Most countries your business is likely to call are featured in the list but if a particular country is not in the list, broadvoice rates are friendly to almost every country in the world. You can use the interactive tool at https://marketing.broadvoice.com/global to find the rate to the country. You will be required to either select a country or a phone number that includes the country prefix to search for the actual international rate to the destination you intend to call.
---
How Is Broadvoice Customer Service Rated?
As we discussed above, support is one of the reasons you should choose Broadvoice business VoIP ahead of the competition. The company offers 24/7 customer service and many customers rate their services highly. While there are some customers that have complained about the customer service, the number of positive ratings far exceed the number of negative ratings. Most broadvoice reviews indicate that the customer service is highly rated.
---
Broadvoice Faxing
Broadvoice virtual faxing solution that makes it a lot easier to send and receive faxes. Virtual faxing with VoIP does not require any faxing machine to work. The feature is not available to the metered and standard plans but it can be added for extra cost. Virtual faxing makes the process more flexible and convenient as faxes can be received via emails.
---
Broadvoice Login
Accessing the broadvoice account is simple and straightforward. To gain access to the portal and manage your account, you can directly login through any browser by visiting portal.broadvoice.com/sign_in. You will have to provide your login credentials: Email or Username and Password and click on the 'Sign In' button to gain access to your account. When using the desktop or mobile apps, the process is not any different. Once you are at the right prompt, you just need to enter your login credentials to gain access to your account.
---
What we like about this service?
There are so many interesting things about broadvoice phone service but some are just too good to be ignored:
A Feature-Rich Communication Platform
For a PBX phone system that charges so little, the number of features offered by broadvoice VoIP is overwhelming. There are so many features that come with the metered plan and the standard plan and many more you can get by opting for the professional plan. Even when you are using the lower-tier plans, you can also access most of the features by paying for them as add-ons to improve functionality.
A Very Reliable Communication Service
Broadvoice offers very reliable cloud-based phone system. It has a geographical redundant PBX servers in the cloud for maximum uptime. It also supports 4G failovers that will take care of customers' network even when there is an extreme situation at hand.
Very Helpful and Intuitive Apps
The broadvoice apps make business communication more convenient. The desktop apps work perfectly in PC and Mac computers to enhance collaborations. The Android and iOS apps brings mobility into the picture. With the apps, users are able to communicate with different devices no matter where they are.
Dependable Customer Support
Broadvoice offers a dependable customer support to make life easier for their customers. The support team is available at all times and you can either call or use the email support option to get across to them and get the help you need.
---
What we don't like about the service
Though broadvoice is a really nice VoIP service provider, there are some things about the service that we don't like:
There Is Need for Contracts
Using broadvoice cloud PBX requires that business enters into contract with the provider. The minimal term for this contract is one year and the maximum is three years. While this may not be an issue for those that love broadvoice, it is actually disturbing. Most competitors offer their services on a month-to-month basis and it is surprising that broadvoice is sticking to this. The lower rates are obtained when you sign the three years contract.
Termination Requires 30 Days Written Termination Request
Another negative practice of broadvoice network is the termination process. Unlike most providers that allow users to cancel anytime they want, broadvoice requires that their users submit 30 days written termination request before they are freed from their contract.
---
Top Broadvoice Alternatives
While Broadvoice business is a good business communication solution, there are other providers that compare favorably and it's important to take a look at other reviews before deciding on a providers. Some top broadvoice alternatives include Ringcentral, Nextiva, 8×8, Grasshopper, and Vonage Business:
Broadvoice vs. RingCentral
RingCentral is a reliable Broadvoice alternative. The two services have so many similar features but differs in a number of ways too. While the stand-out features of broadvoice cloud PBX include auto-responders and conferencing, RingCentral boast of toll-free numbers, local numbers and voicemail to email. In terms of pricing, RingCentral starts from $19.99 per month while broadvoice starts from $17.95 per month. Typical customers of broadvoice PBX are small and mid-size businesses while RingCentral have all sorts of customers including freelancers, SMBs, large enterprises, non-profits, and public administrations.
Broadvoice vs. Nextiva
Nextiva is another important broadvoice alternative that offer similar features to businesses. While there are several features they share, the standout feature of broadvoice are auto-responders, call forwarding, and conferencing while the key features of Nextiva are advanced call forwarding, anonymous call rejection, and auto attendant. For pricing, the basic plan offered by broadvoice starts at $17.95 while Nextiva offer a basic plan that starts at $19.95. Broadvoice caters mostly for small and mid-size businesses while Nextiva SMBs and large enterprises.
Broadvoice vs. 8×8
8×8 is a top VoIP phone system and therefore, a dependable broadvoice alternative. While they share similar primary features, the standout features in 8×8 includes automated attendant and caller ID with Name. Broadvoice, on the other hand, has top features like auto-responders and conferencing. Broadvoice pricing starts at $17.95 per month while 8×8 offers a basic plan that starts from $19.99 per month. While broadvoice targets small and mid-size businesses, 8×8 offers hosted business VoIP phone service that is ideal for SMBs as well as large enterprises.
Broadvoice vs. Grasshopper
For the small business owner, the grasshopper business phone system is a good broadvoice alternative. While both services share certain features, there are some broadvoice features that are lacking in the grasshopper phone system: call center management, call monitoring, and voice & data integration are some of such features. For pricing, broadvoice starts at $17.95 per month while grasshopper starts at $26.00 per month. While broadvoice caters for small and medium businesses, grasshopper is best for self-employed business owners and small businesses. Grasshopper is better when there are 1 – 49 users while broadvoice can accommodate 1000+ users.
Broadvoice vs. Vonage business
Vonage business VoIP phone service is very similar to broadvoice and is therefore, a real alternative service. In terms of features, they are very much the same asides from the fact that Vonage integrates with more apps than broadvoice. They also cater for the same kind of customers (small and mid-size businesses). In terms of pricing, there is a real difference: Vonage has basic plan that starts at $14.99 per month while broadvoice starts at $17.95 per month. Another key area you will notice real difference is in the customer support options. While Vonage offers FAQs, online support and phone support, broadvoice all three with an extensive knowledge base in their website. Broadvoice trumps Vonage in customer satisfaction ratings too.
---
Broadvoice FAQs
Q: Does Broadvoice offer free trial?
A: Yes, Broadvoice offers free trial. It will be best to contact the sales team for full information about this.
Q: Do we need any contract to use Broadvoice Phone Service?
A: Yes, broadvoice requires users to enter into contracts ranging from 1 year to 3 years.
Q: Can businesses cancel at any point they want?
A: Businesses are expected to submit termination request 30 days before the termination takes effect.
Q: Who are the typical Broadvoice users?
A: Broadvoice is more popular among small and mid-size businesses.
Q: Does Broadvoice support mobile devices?
A: Yes, the Broadvoice apps for mobile devices work perfectly in iOS and Android devices. The portals can also be access through mobile browsers.
---
Final Thoughts on Broadvoice Inc.
Broadvoice has come a long way. With their geo-redundant system and the 4G failover, they offer reliable cloud-based phone system that can help all sizes of businesses to improve their communication and collaborative efforts. The cloud-based service offered by the company at the moment is most ideal for small and mid-size businesses. The feature-set is impressive and there is no doubt that the company is out to make communication easier and more convenient for users. While it may not be the best cloud-based communication solution, it is definitely among the most decent options for budget-conscious businesses.
---
Leave Your Review
TheVoIPHub
Average rating:
0 reviews