Residential VoIP phone service is no longer considered a luxury but rather a necessity with it's incredible cost savings and wide feature set. If you are finally ready to make the switch then you've come to the right place to compare the top residential Voice over IP solutions  and see which provider meets your callings needs. Most providers offer unlimited local and long distance callings for only a fraction of the price you're use to paying for your landline phone. They also typically offer many other free features that you're accustomed to paying for with your old provider such as caller ID, call waiting, call forwarding and much more. With the majority of people already having a high-speed Internet connection at their home these days switching to VoIP has never been easier.
*If you're actually looking for business VoIP please see our business VoIP section.
About Residential VoIP
While the benefits of cost, bandwidth, efficiency and flexibility scale remarkably for business solutions, households with telephony needs have plenty to gain as well. If you're tired of dealing with the typical PSTN issues, residential VoIP not only provide a low-cost alternative, but also comes loaded with features like blocking/ blacklisting calls, caller ID, voicemail customization and transcribing options, multiple lines and extensions, custom alerts, easy porting, free or super cheap overseas calling options and much more!
In fact, global transition research surveys from Infonetics reported that in from 224 million residential VoIP adopters in 2014, there has been a steady 5% growth each year until 2017, adding more homeowners to these services. It is a staggering number, outpaced only by Internet of things (IoT) adoption trends.
Simply put, residential VoIP is just using your home internet connection rather than dedicated telephone lines, to complete all your telephony needs over broadband, DSL or high-speed Wi-Fi service. There is no giveaway in terms of the number or call quality from the end-point as the destination caller or receiver is appropriately routed like standard phone calls.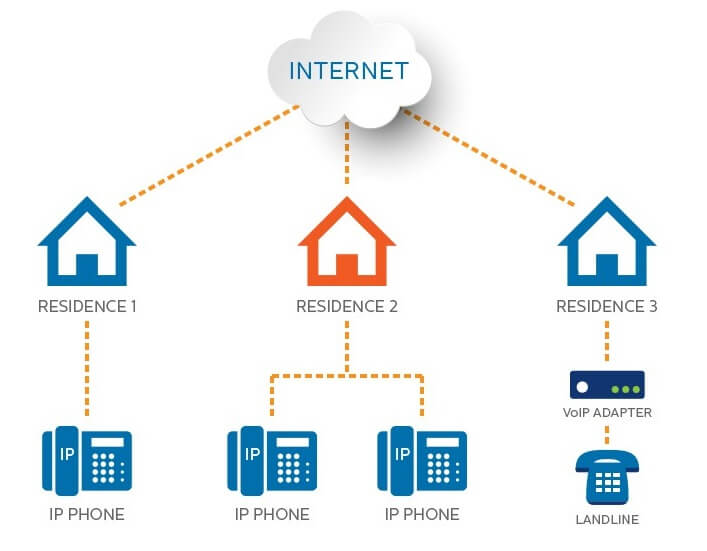 Additional cost or investments?
There is only one-time investment on a ATA device to turn your existing analog device into a VoIP or SIP enabled calling machine. In case you are confident that you don't need one, you may simply have download the vendor software or app on your mobile phone. You actually end up cutting costs over PSTN with no equipment fee, device rent, ability to use VoIP faxing or other ancillary services over your existing internet and no-contract plans. Plus these VoIP vendors often provide nationwide free calling and low-cost or free international calling options. A household with residential VoIP ends up spending $10/15 per month (which could go as low as $6/ month for the first year for the smart bargain hunters). Compare that with $60 per line on an average for any PSTN or mobile phone solution and you know the math!
Attractive features
With a veritable buffet of features for selection from all major VoIP providers like MagicJack, Ooma, PhonePower, Vonage, VoIPo, Viatalk (to name a few) – you are never short of options to cherry pick and customize your service, tailored to your household. Moreover, the fierce competition has led to ever-dropping prices and more features packed in to sweeten the deals. Also, there are seldom any hidden taxes or service fees besides the once levied by federal communication agencies.
Our Residential VoIP Provider Articles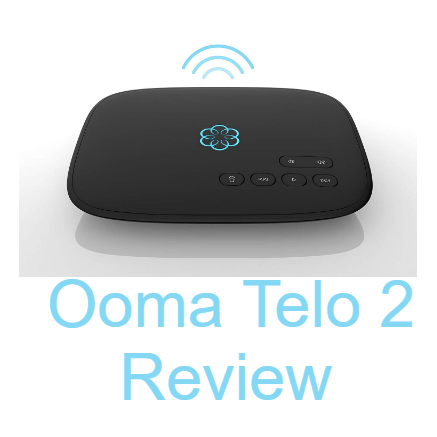 Ooma Telo 2 continues the trend of strong telephony benefits of a landline-like unit, adding more oomph to the low-cost hardware alternative. The initial investment is for the Ooma Telo 2 Air that connects any standard telephony device to the internet, much like the...