magicJack Connect is a new app offered by magicJack VocalTec LTD. not to be confused with the magicApp. Calls are placed for free via Wi-Fi and users also have the option to upgrade to a paid plan and get a U.S. number with unlimited calling to U.S numbers. The app works on both Android and iOS devices and a hack can be used to get it up and running on newer Blackberry devices.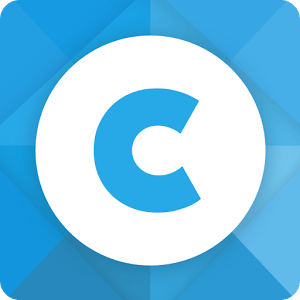 ---
Why The magicJack Connect App?
With their release of the Connect App magicJack has continued it's puzzling release of confusing products. First it was the release of the Express which was nothing more than the magicJack GO redesigned and repackaged and now this! Sure it has a few different/extra features than the magicJack App but it lends to the obvious question: why not upgrade the current app to include these new features?
This wreaks of desperation, an attempt at gaining media traction from a company and executives that seem to have no idea what they are doing. They have some incredibly valuable assets with their CLEC network being the largest in the country but can't seem to find a way to leverage this multi-million dollar asset.
They have a dying product and they can't seem to get their focus right. They must to shift gears and stop thinking VoIP adapters and instead promote their ultra-cheap services to markets that are unaware it exists. Gone are the days of touting your cool ultra-cheap adapter and having people go wild for it. Sure this worked in the beginning for magicJack but there are so many adequate copycats out there now. It's clear they need to follow suit with every other VoIP company in the world and focus on the service, not the VoIP adapter.
---
What Does The Connect App Offer?
The Connect App from magicJack offers a wide set of features sure to please many. On top of most of the features included with the magic App it comes with the following:
Get your own U.S number:

 Via in-app purchases you can get your own U.S. number for just $9.99 per year. Of course you will have to have a data plan or be on Wi-Fi to make or receive calls but this does allow someone to call you without using the app as is required with WhatsApp, Viber, Facebook and alike. By having a U.S. number you can also call numbers back in the U.S. for free no matter where you may be in the world. It's free international calling of sorts and you can't beat that!
Cheap Flat-Rate International plans

 – With the Connect App you can purchase unlimited international calling plans to some countries starting as low as $6.99 this would be in addition to paying for a calling plan for just $9.99 per year but could connect you on an unlimited basis to your loved ones in other countries.
Works With Both Android & iOS Devices

 – While this new app appears to be more stable on both Android and iOS devices this doesn't appear to be any new or revolutionary feature to any app that magicjack has release in quite some time.
---
Who magicJack Connect Might Benefit?
Those that travel frequently

– whether your travel is for business or leisure a need to call back to the U.S. can benefit you greatly by allowing you to make calls home for free whenever you need.
Those that have friends and family outside of the U.S.

– if you are making frequent calls overseas, no matter the reason, this app can saving you significant amounts of money.
Those that have a need for a second line

– If you own a business or just want a second phone line for some other reason this app can allow for that while making this second line portable and allowing it to ring to your mobile phone always and forever. This is a dream for small business owners because they can now have their business phone with them at all times and will never miss that big next customer calling.
In short, the magicJack Connect App isn't without an excellent array of features. We are just confused as to why the company needs a second smartphone application? You certainly don't see the bigger guys (WhatApp, Viber, Facebook, Skype) coming out with multiple apps as it confuses people. We wish they would have updated the already successful magicJack App to simplify and streamline things for users. Unfortunately users may be left confused and not know which app to choose from which could result in them going with one of their competitors who has made things much more simple and clear.

---
Leave Your Review
TheVoIPHub
Average rating:
1 reviews
Jan 2, 2017
Limitations for my situation
Tried it but the free mins werent useable to make calls in canada & the requirement of a pre-existing line to recieve a sms for confimation or fb were a turn off (as I was moving to a tablet plan) besides the fact that it's only able to issue US numbers. So I ended up buying a heavily discounted go to use magicapp in the end