Ooma Office Help: A Complete Guide To All Things Ooma Business
Are you considering Ooma Office but unsure of whether it is right for you or not? Maybe you already have Ooma Office but are struggling with setup and installation, accessing your account, figuring out how to fax with it or maybe it's another issue. If this is you then this section provided by TheVoIPHub is exactly what you need. As experts with many years of experience in the business phone service sector we know that switching to VoIP phone service is never an easy task and that's exactly why we're here to help answer the questions you might have through our extensive Ooma Office support guides and how-to articles.
With the many questions people have we're determined to create the single best and most complete resource on the Internet for those that have or are looking to switch over to VoIP telephony. Here you'll find detailed how-to guides/FAQS and recommendations on how to solve the technical difficulties you may be having.
If you have questions about issues we haven't covered please contact us and if there is enough demand we'll research it and get an article up on our site.
If you already have Ooma Office we encourage you to leave a review of your experience with it.
If you are looking for information about Ooma Telo Phone Service please check out our Ooma Telo Support page.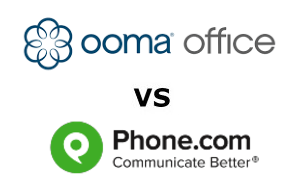 Finding the right VoIP service provider for your business can have a huge impact on the way that your employees communicate with other team members and clients. This post covers the main features, pricing plans, and customer support options that are available with...