Effective communication is fundamental to the success of any business organization. It is needed for sustained collaborative efforts within an organization and can also make all the difference for businesses when they are interacting with their customers, clients, or partners. Both internal and external communications need to be efficient if a business is to meet its major goals. While effective communication will ultimately improve efficiency and productivity, lack of it has so many negative consequences including diminishing productivity, delayed projects and disgruntled customers.
To ensure that the communication needs of businesses are met, the phone system needs to provide all the necessary features that businesses need. The traditional PBX phone systems are not so helpful in this regard. The advent of cloud-based PBX systems has led to out-phasing of the traditional PBX phone services. This is not only due to the fact that VoIP phone services cost less but because they have several other benefits that businesses will enjoy.
There are several Cloud PBX phone services available and choosing the right provider one for your organization can be a little hard. This is why it is always important to consider reviews of top-rated services before making the important decisions. ShoreTel Cloud has been a top player in the market and this review will look at the network that is now part of Mitel in a holistic manner.
Our ShoreTel Pricing & Features Review
---
ShoreTel is a complete communication suite and cloud-hosted phone systems with lots of features to make business communication more effective. The cloud PBX phone system is designed to unify all business communication processes and work with other tools to improve productivity. It can efficiently handle everything from standard phone calls to video conference calls. Web sharing, mobile communication, and customer engagements are parts of other amazing functionalities available in the ShoreTel VoIP phone system.
There are so many things that make ShoreTel one of the top cloud-based business communication suites but the robustness of its features is the major reason it is highly rated. While there is the choice of on-site phone system from ShoreTel, the cloud-based service (called ShoreTel SKY) is affordable and efficient. It is also very easy to use. Once a business is hooked to the service, the ShoreTel Sky management takes care of the configuration of the phone system. It will demand very little from the admin to manage the business communication system and let every single employee take advantage of the improved communication to focus on their specific goals. The ShoreTel phone system is also reasonably priced; you won't have to spend so much to enjoy improved business communication.
As a complete communication suite, ShoreTel has always been ranked among the top cloud-based phone system services. It has a very clean and user—friendly interface and reliable customer support. ShoreTel, as a telephone system, can meet the communication needs of a single-office business as well as that of a business with multiple locations. It is also a highly secured phone service.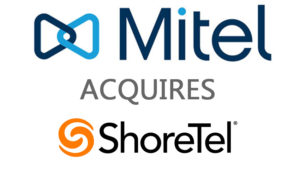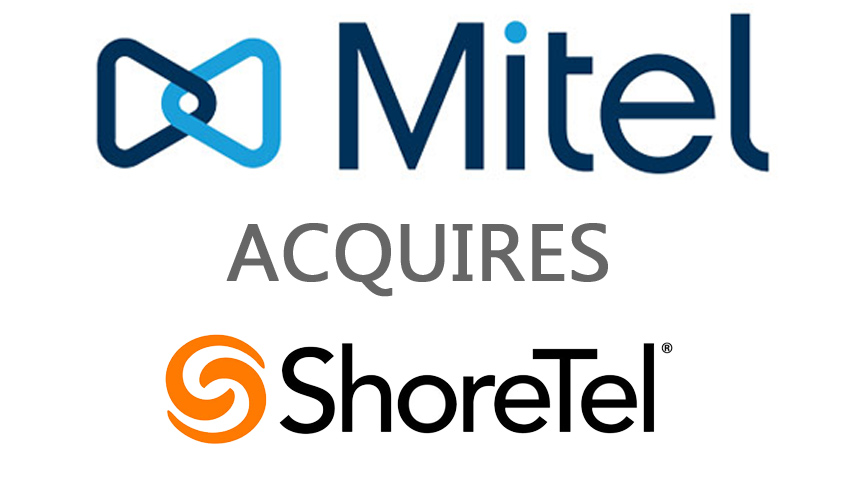 ---
Top Reasons to Consider ShoreTel
You have probably come across several other companies that offer VoIP phone services, why should you consider ShoreTel Cloud PBX phone service? Well, there are several reasons you may want to consider what they have on the table and we will summarize the key ones as briefly as possible:
Impressive Set Of Features
One of the biggest selling points of ShoreTel Cloud PBX phone service is the number of features the phone system offers. To make your organization communicate better, ShoreTel has all the features you need. The truly modern communication service offers several calling features, collaboration features, mobility features, call center features, as well as management features to make the experience better for all users. The many features ensure that users are not restricted to specific communication channels but has high-quality possibilities to stay connected with other team members and communicate with every business stakeholder including customers/clients.
Full Mobile Optimization
This is common among other VoIP phone system but that doesn't make it any less impressive. The ability for the users of the cloud-based phone system to connect their mobile devices to the system and access the business phone system from anywhere at any time has lots of benefits. For most businesses, this improves the corporate image as calls that are made or taken outside the office still have the business number as caller ID. It also make collaboration more efficient. Remote teams find it most helpful. Agents will also never miss business calls due to full mobile optimization and this improves business productivity significantly.
It is a cost-effective solution
Finding a cloud phone system that is feature-rich and cost-effective at the same time is not always easy. ShoreTel is one of such services. The unified communication system is favorably priced and is also highly customizable. The implication of this is that businesses can customize the phone service based on their needs. They will have just the features they need to improve their business and pay for such features alone. There are even some packages that are industry specific, allowing businesses to access features that will meaningfully improve their business processes.
It integrate with several other software
Another reason you may want to consider ShoreTel phone system is the fact that it can work seamlessly with other platforms that you have already. This is quite desirable as customers that are conversant with some digital tools will find it easier and more convenient to use their choice tools from the same unified system. ShoreTel's partnership with popular ERP and CRM providers means that its software blends easily. The integration allows users achieve so many things – it is even possible to export valuable communication-related data for reporting purposes.
The Provider Offers Adequate Customer Support
ShoreTel is also highly respected for its customer support. There is an active 24/7 online support that can help users overcome any form of challenge arising from the use of the ShoreTel phone system. Questions, concerns and technical queries are given the attention they deserve in an efficient manner. Email support is also available for those that prefer that medium of communication as well as web chat.
---
ShoreTel Features
As mentioned in the introductory part of this review, ShoreTel is a feature-rich cloud based phone system. There are adequate features to support all important communication processes and help businesses enhance productivity. Below is an overview of the ShoreTel cloud phone system Features:
Activity tracking
Agent scoring
Agents and queues status
Alerts/escalations
API
Audio library
Automatic attendant service
Automatic lead distribution
Barge and whisper features
Business intelligence
Call center management
Call coverage
Call detail reporting
Call list management
Call monitoring
Call recording
Call routing
Call tracking
Caller ID
Chat
Collaboration tools
Computer telephony
Conferencing
Configured reports
Current ACD activity reports
Customer activity reporting
Dashboard creation
Distribution management
Email integration
Employee database
Instant messaging
Interactive voice response/ Voice recognition
Lead assistant
Lead distribution
Live/ video conferencing
Multiple queue properties
Outbound dialer
Permission management
Predictive dialer
Prioritizing
Queue manager
Real time data
Remote access
Reporting statistics
Role-based permission
SSL Security
Telecom administration & portability
Two-way audio & video
Unlimited queues
Video call recording
Visual analytics
Voicemail
---
ShoreTel App
Earlier in this ShoreTel review, we discussed that full mobile optimization is one of the top reasons you should consider ShoreTel. The ShoreTel app offers a convenient way for users to take advantage of all that the service offers. It is mobile optimized and also integrate well with PCs and Mac computers. The app for computers is a high-quality desktop app that can be your perfect softphone. It has a very intuitive interface that makes business communication easy and fun. Accessing the portal through the app offers a more convenient way to manage your account too. Regular users and admins can do so much through the desktop app.
ShoreTel also offer mobility client that extends your enterprise desk phone features and UC capabilities to mobile devices including Android and iPhone/iPad. Through the app, it is more convenient to use your mobile device (iPhone or Android smart device) as your business phone. Asides from dialing and receiving calls with your business phone number, you can record the business conversation and forward business emails with ease. Most of the key ShoreTel features highlighted above can be accessed through the app anytime anywhere by users and system admins.
---
ShoreTel Products and Pricing
ShoreTel has several products that are now part of the packages offered by Mitel after the acquisition. ShoreTel still offers tailored pricing to meet your needs. The pricing information for the products are available upon request so you can contact the sales team at Mitel for a true quote. Here, however, we will look at the two major ShoreTel products and what has become of them.
ShoreTel Connect Cloud
The ShoreTel Connect cloud is now referred to as Micloud connect. The product lets businesses move their communication and collaboration to the cloud with confidence. It is architected with enterprise-class security measures and redundancy at network, infrastructure and application layers to maximize uptime and scalability. The cloud-based services are backed up by Mitel's cloud Service Level Agreements (SLA) for added assurance. Though it is very unlikely that a disaster can prevent the primary data center from servicing communication, ShoreTel connect cloud has a backup plan for this. If such ever happens, the recovery process will migrate service to a redundant data center located in a different geographic region in order to mitigate risk.
ShoreTel connect cloud is an end-to-end cloud phone and unified communications solution that offers so much to from phone to applications to network operations. The key benefits include making teams more productive, enhancing customers' experiences, enabling global presence for the business, and improving business intelligence.
ShoreTel Connect Onsite
This On-site unified communication and business phone system is now called Mivoice connect. It is a feature-rich system that guarantees exceptional user experience. After the entire rebranding process, this product is better poised to offer ShoreTel customers a truly all-in-one unified communication and collaboration that revolutionizes business processes.  The one screen for everything system ensures that you have access to VoIP call control, instant messaging, as well as audio and web conferencing at the same place. Users will be able to meet and collaborate with any contact in the most convenient manner.
ShoreTel connect online also guarantees CRM and business process integrations. This seamless integration help you to personalize every customer touch-point. The robust phone system features guarantee end-to-end performance and reliable upgrades. Some of the key benefits of ShoreTel Connect Onsite include enhancing customers' experience, improving business intelligence, make teams more productive and keeping users connected with desk phone features and functionality everywhere they go.
Pricing
To get pricing for any of the products, you will have to contact the sales team for an actual quote that will depend on your business communication needs.
---
ShoreTel International Rates and Calling Options
All ShoreTel users can make international calls but the way they will be billed will depend on certain criteria. For the purpose of this ShoreTel review, an international call is a call to a phone number that exists outside of the country you are located.  When customers in the United States (lower 48) or Canada place standard calls to the other country, however, the calls are considered domestic outbound calls.
Users of the ShoreTel phone system are, by default, restricted from dialing international phone numbers. The feature can be enabled for specific users within the organization by an authorized contact (usually a phone manager or decision maker). Such designated phone manager or decision maker can enable international calling for individual users in the account by accessing the call restriction menu. The authorized contact can also get some help from the support team to help with enabling the feature for the select users.
Generally, calls to phone numbers outside the country where you are located are classified as international calls and billed in 6 second increments with a 30 second minimum. The rates for businesses located in such countries as the US, Canada, UK, and Australia are contained in pdf files that can be downloaded from the Mitel site.
To dial international numbers, a ShoreTel user will use the following 'On-Hook' dialing instructions:
Dial the outbound dial digit (usually 9) followed by the international access code (011)
Dial the desired country code followed by the local number (for some locations, there may be need to dial city codes in addition to the country code before the local number).
Engage the call by either lifting the handset, pressing an active line button, pressing the speaker button, pressing the headset button when the headset is connected, or pressing the Dial soft key when displayed.
---
How Is ShoreTel Customer Service Rated?
It is not advisable to trust your business into the hands of VoIP service providers that do not offer adequate customer support. ShoreTel support service is robust. In the support page, you will find such important sections as cases, knowledge, trust, and remote session. You will also find the 'Contact Support' button that will lead you to where you can either chat with the support team in real-time or call by phone. Support is available 24/7 all year round. Users can also open a case to elaborately state their complaint or challenge. The support team is always helpful and will get your issues fixed as early as they can.
Judging from different ShoreTel reviews, customers are generally satisfied with the support they receive from the ShoreTel support team. A Customer Satisfaction Algorithm created by a third-party website found that ShoreTel received 117 positive social mention and just 2 negative social mentions within the space of time they gathered customers reviews and comments across a wide range of social media sites.
---
ShoreTel Faxing
There are several organizations where faxing remains an essential communication element. Even if your business communication style does not fancy faxing so much, some of your partners and business associates may be pro-faxing. ShoreTel recognizes this and offers convenient cloud-based fax solution that enhances traditional faxing. The Faxing solution offered by ShoreTel is basically an email-to-fax service that can be used for inbound and outbound faxes. Supported document types (most if not all the documents you normally fax) can easily be attached to an email and sent to any fax number. For documents that are not supported and documents that are not saved on your computer, you will need a scanner or physical fax machine to fax and save them.
Inbound faxes are delivered to your email address seamlessly. The individuals sending the faxes will not encounter any difficulties since the process is basically the same way they send faxes normally: they use a 10-digit ShoreTel Sky Fax number. Your own outbound faxes can also be sent using a physical fax machine connected to a 'POTS' line.
---
ShoreTel Login
To log in and administer your phone system or access personal phone system, the same portal is used by all ShoreTel users. As disclosed already in this review, ShoreTel is now part of Mitel so the login process is basically the same via https://www.mitel.com/login.
In the ShoreTel Sky phone system, however, you can log into any supported IP 400 series phone or Cisco 7900 series phone using your assigned phone number and phone/voicemail PIN.
Using IP 400 series Phones:
Press the assign soft key to display the assign user screen
Enter your extension or full 10-digit phone number
Press the Next soft key
Enter your phone/voicemail PIN
Press the OK soft key and you are done
Using Cisco 7900 series Phones:
Press the service button (globe icon) to display the login screen
Enter your full 10-digit phone number in the 'subscriber' field
Use the blue toggle button to move to the 'Password' field
Enter your phone/voicemail PIN
Press the 'Accept' soft key and you are done.
---
What We Like About This Service
There are so many impressive things about the ShoreTel phone system but some are just so outstanding that we have to briefly discuss them again. Here are what we like most about the service:
Extensive List of Features
Having the right features to support your business communication processes is basically the most essential thing to look for in a cloud-based PBX system. ShoreTel is almost perfect in this regard: it offers an extensive list of features that can be incredibly helpful in making your unified communication system formidable. The number of features it offers is not common among services in its category.
Efficient Mobility
The ShoreTel app is another thing we like about this service. It is just another way ShoreTel ensures that users improve their businesses in terms of their communication capacities. The softphone works excellently in Windows and Mac computers and a lot can be done through it. With the mobile apps, anywhere that has internet connection can be turned to your office at any time.
Affordable Services
Businesses need to improve profitability and an affordable phone system can help in so many ways. Though ShoreTel offers top-quality cloud-based phone services, its pricing structure is quite affordable when compared to other services of even lower quality.
The Ability to Customize Services Just As You Need
From the time ShoreTel became part of Mitel, the options of customization available to users increased. Businesses can customize infinitely to get just what they need. It is even possible to assign different employees to different pricing plans. This will not only help businesses to save on cost but will equally make every employee to be focused and more productive.
Excellent Customer Support
For a company that was recently acquired, you may think ShoreTel support will not match that of the bigger players. The company surprisingly performs a lot better than most of the big players in terms of customer support. 24/7 support is available for customers through different platforms including direct phone calls and live chat. There is also a Knowledge section and the option of opening a case to get the support team to solve your issues quickly.
---
What We Don't Like About This Service
While there are so many things to like about ShoreTel, there are certainly some drawbacks that can't be ignored. These are the few things we don't like about ShoreTel:
Remote Phones Can Be Difficult To Configure
As much as users will enjoy the ShoreTel phone system when it has been set up, many may find it a little difficult to configure the remote phone or troubleshoot them when there is need for that.
There Are Complaints about Billing
We have noticed that a good number of ShoreTel users complain about how they are billed. While they do not complain of the price being too high, they just feel they need to understand more how they are billed. It is a little too awkward that a webinar is needed to understand the bill.
---
Top ShoreTel Alternatives
While ShoreTel is a reliable and well-priced cloud-based phone system, there are other services that businesses can subscribe to as alternatives. Here, we will consider some top ShoreTel alternatives:
ShoreTel vs. RingCentral
RingCentral is a worthy ShoreTel alternative: it is actually rated above ShoreTel in terms of customer satisfaction. Why both have extensive list of features, RingCentral comes up on top when users subscribe to the top tier service plan. The pricing model is a little similar too. Both ShoreTel and RingCentral is quote-based but monthly payment is also available on RingCentral. RingCentral is more open with their pricing information but you must contact ShoreTel to get an actual quote.
ShoreTel vs. Nextiva
Nextiva is another top ShoreTel alternative. The two services offer extensive list of helpful features but Nextiva seems to offer more features. Nextiva also seem to have more A-list customers including Nissan, IBM, Acura, and Target. ShoreTel also has some prominent clients including Amnesty International, Warby Parker, and FourSquare. While Nextiva pricing structure is easily available in monthly payment model, ShoreTel pricing can only be obtained when you call the sales team.
ShoreTel vs. 8×8
8×8 as a hosted business VoIP phone service provider is a giant in the industry and can be considered a big alternative to ShoreTel. They are both used by the same types of businesses but 8×8 doesn't offer the level of customization that ShoreTel offers. While 8×8 starting price of $19.9 per user per month is easily available, ShoreTel pricing model is quote-based. 8×8 offers more support to its costumers than ShoreTel.
ShoreTel vs. Grasshopper
For some businesses, Grasshopper can be an alternative to ShoreTel phone system but the two are different in so many ways. While ShoreTel is mostly for medium-size businesses and large enterprises, Grasshopper is perfect for small and mid-size businesses as well as freelancers. ShoreTel customers also seem to be generally more satisfied than Grasshopper customers.
ShoreTel vs. Vonage Business
Vonage Business is another ShoreTel alternative that can help small businesses to make the best out of their communication system. Vonage business is not rated as highly as ShoreTel but it is certainly a wonderful phone system for small businesses. While ShoreTel is a cloud, mobile and on-premises solution, Vonage is only cloud and mobile friendly. Vonage business can support about 499 maximum users but ShoreTel can cater for more than 5000 users.
---
ShoreTel FAQs
Q: Does ShoreTel offer free trail?
A: It is unlikely that ShoreTel offers free trial since it is not mentioned anywhere in their website.
Q: Does ShoreTel support internet faxing?
A: Yes! ShoreTel offers a unique VoIP faxing solution that enhances the traditional faxing method.
Q: How is ShoreTel services billed?
A: Billing informational is not easily available in their website but from third-party websites and customer reviews, it is clear to see that the company bill per user per month. You can also place different users in your organization under different pricing tiers.
Q: Are all ShoreTel products still available?
A: After ShoreTel was acquired by Mitel, it was rebranded and most of the products were simply renamed. Most are still available but there are indications that some may be discontinued in the future. Mitel is improving the services, however.
---
Final Thoughts on ShoreTel Inc.
ShoreTel was a big and reputable providers of cloud-based phone system and unified communication until it was acquired by Mitel. The services the company provides are still intact and the new parent company is doing so much to improve the services and enhance the customers' experiences. Users of ShoreTel cloud-based phone and the on-premises systems are mostly satisfied with the services the company currently offers. Though there are still some complaints about the quality of the service and their billing method, it is a highly respected VoIP provider. In all, the future looks bright for ShoreTel.
TheVoIPHub
Average rating:
0 reviews