Our OnSIP VoIP Phone Review
Having an effective communication system is one of the most important things any business organization will strive for. With the right system in place, it is possible to get everybody involved in any organization on the same page about business processes. It will improve collaboration and overall productivity on the long run. Efficient communication is also important for external communication between a business and its customers/clients.
In the past, businesses relied on traditional in-house PBX systems. This is no longer the case in many organizations as cloud phone systems are the major solutions at the moment. Voice-over Internet Protocol (VoIP) Phone systems are cloud-hosted systems that addresses most of the problems of the traditional phone system and make communication more efficient and productive.
With almost every business switching to VoIP phone services, the number of excellent cloud-based service providers is on the increase too. With so many names in the market, it can be tough for businesses to choose a top cloud phone system. It is always helpful to understand what a given service provider offers as well as the quality of their services before hooking up to them. One of the good names in the market is OnSIP a top cloud phone provider. This piece is an expert review of the service to give potential users a clear understanding of what to expect.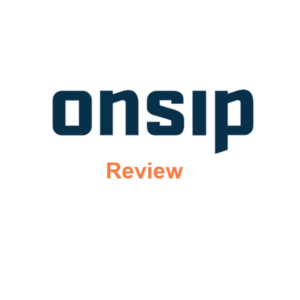 What is OnSIP?
OnSIP is a cloud-based, real-time communications solution for businesses. It is a Voice-over Internet Protocol (VoIP) phone system that is designed by Junction Networks. It caters for the needs of small and medium-sized businesses in different industries. OnSIP is a highly regarded VoIP phone system that leverages open-source Session Initiative Protocol (SIP) algorithm to deliver top-class business communication solutions that work excellently.
The OnSIP phone system is known for flexibility; it can be configured in different ways to meet the needs of any organization. Being a cloud-based phone service, there may not be need for you to buy new hardware components. It can work with a wide range of compatible IP phones and softphones. OnSIP also has an impressive list of features to make business communication more efficient and productive. It can also be used by a business that operates in multiple location to connect several employees, bringing everyone to the same platform for sustainable collaboration. Another impressive thing about OnSIP is that it offers a number of options to intending users.
As stated earlier, OnSIP was designed by Junction Network. It was founded in 2004 with the goal of helping businesses to get a smoother, faster, and more professional communication solution. Over the years, it has remained true to this goal, gaining respect and recognition in the internet communication industry. With more than 45,000 businesses as its customers at the moment, OnSIP has proven its reliability, strength, and innovation. For a VoIP phone system that has Mozilla, Disqus, Technica, Tumbr, Cloudera, and Slash Gear as customers, OnSIP is a well-established player in the VoIP market.
---
Why Consider OnSIP Business Phone Service?
With so many other options around, why consider OnSIP Business Phone service? Well, there are so many reasons to consider this service and we will discuss the most important ones as briefly as possible.
It Is All About Reliability
When it comes to business communication, reliability is one of the most essential qualities you should look out for. When there are incessant lags that prevent team members from communicating efficiently, collaborations will not proceed as it should. You wouldn't look professional enough to your customers if it is difficult to get to you from time to time. To prevent such scenario painted above, OnSIP deploys the best infrastructure to keep your communication system up and running at all times. The company uses redundant servers, routers, Tier 1 Internet connections and upstream carriers to ensure that their services are super reliable. In addition to the infrastructure they have deployed, the people at OnSIP are very knowledgeable and will help you resolve any hitch as soon as possible – they are super reliable.
Setting up Your Phone System Is Easy and Pleasant
While looking for a VoIP phone system, you don't want to end up with a system that is difficult to setup and manage. This can lead to constant frustration that will negatively affect your productivity and that of everyone in your organization. With OnSIP, such scenario is impossible. Setting up your business phone system is as simple as administering webmail. Registration is just a breeze and once you are done, setting up and administering the phone system is even easier. With few clicks, you can add phone numbers, users, voicemail boxes and more to your account. There are actually 50+ phone features and hundreds of configuration options, but administering them is very simple.
There Are So Many Impressive Features to Improve Your Business
As mentioned above, OnSIP offers lots of features that will meaningfully improve your business. Most of the features are included in their service plans and there are some you can get as add-ons. Basic phone features include personal and auto-attendant, voicemail, dial by name directory, call park, HD music on hold, business hour routing and more. Others like simultaneous ring on up to ten numbers, free SIP domain hosting, and find me anywhere are also available. You and others in your organization will also be able to work smarter by integrating OnSIP with other platforms like Zendesk and Slack. With the enhanced queue dashboard, you will be able to make better staffing decisions. Also, sales and support can be meaningfully boosted by InstaCall.
The Service Plans Are Varied To Suit Different Users
OnSIP pricing structure is arguably the most unique in the industry. It is quite flexible, allowing businesses to choose the best plan that will let them enjoy maximum savings on their telephone system. The Pay as you go plan is one of a kind in the VoIP telephony sector and lets businesses pay just for the features they use and the external calling they make. Unlimited and metered calling plans are also available. There are other special offers for budget conscious businesses and this is definitely an indication that OnSIP actually cares for your business.
No Special Equipment Needed
There are no special equipment you must buy before using OnSIP. It supports any kind of SIP-enabled desk phone and it doesn't really matter where you get them from. OnSIP does not sell phones but they help their customers by offering useful reviews of the best hardware in the market. It is not compulsory to use the phones recommended by OnSIP so you can buy from wherever you want. Even your current desk phones can be used once they are SIP-compatible.
Numerous Integrations
When looking for a business phone system, it is always best to consider the ones that will integrate seamlessly with most of the digital tools you are already using. OnSIP also ticks the box in this regard. The software will seamlessly integrate with other popular business solutions including Slack, Salesforce, Highrise, Odoo, and Zendesk. This ensures that users work faster as they will not have to switch from one platform to another. This will ultimately improve overall productivity.
---
OnSIP Features
We have already mentioned that OnSIP offers several features that will improve your business in different ways. These features are beneficial to different aspects of your business processes and we will highlight them accordingly.
Business Phone System Basic Features
These are the basic features you can expect from a VoIP phone system: they are needed to make your internal and external communication better. The business phone system basics in OnSIP include:
Auto Attendant
Groups
Dial By Name Directory
ACD Queues
911 Emergency Dialing
Inbound Bridge
Phone Numbers
Voicemail-To-Email
Announcements
Find Me Anywhere
Business Hour Rules
HD Calling
Busy Lamp Field
Enhanced Music on Hold
HD Conference Suite
Paging
Personal Ring Strategy
International Dialing
Call Management
Call Recording
Call Center Features
These are the features that are specifically meant to improve your call center. They are meant to enhance the way you handle calls from your customers and make improve the experience they get interacting with your business. OnSIP call center features include:
Enhanced Queue Dashboard
Call Whisper, Barge, Monitor
InstaCall
Queue Reporting
Enhanced Queue Call Recording
Google Analytics Integration
Zendesk Integration
Highrise Integration
OnSIP Assistant for Google Chrome
Easy On Hold Integration
Queue Video on Hold
Collaboration Features
These are the features that will specifically enhance the way employees communicate and share information through the phone system. The collaboration features on OnSIP include:
Free On-Network Calling
OnSIP Desktop App
Video Chat
5-Way Video Conferencing
Slack Integration
Professional Call Links
Simulring Phones
OnSIP Mobile App
External Phone Numbers
Extension Dialing (from anywhere)
Admin Features
These are the features that will help you to manage the entire cloud-based phone system and user's account. The features ensures that you are able to get the best from your phone system by running it the right way. The admin features in OnSIP include:
Intuitive Admin Portal
Unlimited Users
SIP Domain Hosting
Easy Provisioning (Boot Server)
Inbound Bridge
Call Detail Records
Reporting Dashboard
Unlimited Access to U.S. Support
Network Status Updates
Real-Time Changes
Extensions Knowledgebase
Developer Apis
Multi-Location Support
---
OnSIP App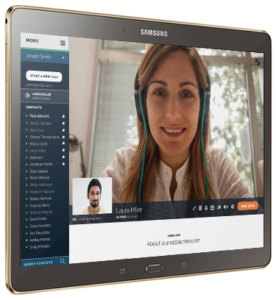 Like most other top VoIP providers, OnSIP provides its customers with an app that improve the way they enjoy their cloud-based phone system. The OnSIP app is a free app that works on a number of devices, letting customers access their business phone system on different devices and at different locations. All OnSIP customers have access to desktop and mobile app that is compatible with Windows, Mac, iOS, and Android devices.
Customers can get OnSIP app simply by downloading from the appropriate platforms. They can login with their user credentials and enjoy all the features it offers on their devices. The OnSIP softphone works smoothly and the OnSIP mobile app can be your perfect on-the-go replacement for your business desk phone.
Most of the features you will get from OnSIP phones are available on the OnSIP app, taking mobility to a whole new level. There are few features that are currently unavailable like Music on Hold (MOH) but they are mostly in development. With the app, however, you can access your business contacts, make and answer HD calls, and use Call Handling features like transfer, hold, and mute. You can also make video calls through the OnSIP app and access your voicemails. It is almost a perfect package.
---
OnSIP Products and Pricing
OnSIP has several plans that customers can choose from. We will briefly look at the details of the options available in their website:
Per Minute Plan
This plan comes with a basic set of features. It is most ideal for organizations that need more internal communication and have more phones than users. It is possible to add some a la carte features for some extra fees. This plan is priced at $49.95 per month plus 2.9 cents/min as the calling rate. The calling rate applies to standard calling areas only which includes more than 14 countries listed on the OnSIP website (https://www.onsip.com/pricing/standard-calling-area). Cellular phones in the United States is included in the calling rate. Beyond this area, there is another rate for extended calling areas that users can enable by downloading and completing the extended dialing form.
Per User Plan
This plan offers a simple flat rate per user for standard calling minutes, features and devices. It is priced at $24.95 per person per month. This plan is suited for all kinds of businesses.
A La Carte Features
As mentioned earlier, a la carte features can be added to the standard features attainable in any plan. The features and their prices are as follows:
Voicemail box (and Voicemail to Email) $2.00
Music on Hold Channel $4.95
Auto Attendant $19.95
Ring Group $14.95
Dial by Name Directory $9.95
On Net Conference Suite (1) $19.95
Conference Suite Bundle (10) $50.00
Call Recording (per user) $4.95
Enhanced Queue Agent & Dashboard $14.95
Announcement $4.95
Enhanced Music on Hold $19.95
Busy Lamp Field $19.95
Call Parking $14.95
Inbound Bridge $1.95 + $0.005/min
OnSIP Calling rates
Standard Inbound Calls 9 cents/min
Inbound Toll Free 9cents/min
On-Network & Internet Calling FREE
Standard Outbound Calls 9 cents/min
Extended Calling Area VARIEBLE
On-Network & Internet Calling FREE
E911 $1.80/month per seat
Phone Numbers $7/setup + $2/month afterwards
Number Porting $15/number
---
OnSIP International Rates and Calling Options
In terms of international calls, OnSIP is very friendly with its customers. The United States is not the only country that is considered part of the Standard Calling Area. In Addition to U.S., the standard calling rate applies to several other countries of the world including the UK, Canada, France, Germany, Argentina, Brazil, Denmark, Hungary, Ireland, Israel, Italy, Mexico, Spain. Calls to these areas are charged at the standard rate of 2.9 cents/min.
For international calls to locations outside the standard calling areas, the rates are variable. Such calls falls under the extended dialing option. To enable this option for any account, the Credit Card Holder and the OnSIP admin will have to access and sign the Extended International Dialing Form.
---
How is OnSIP Customer Service Rated?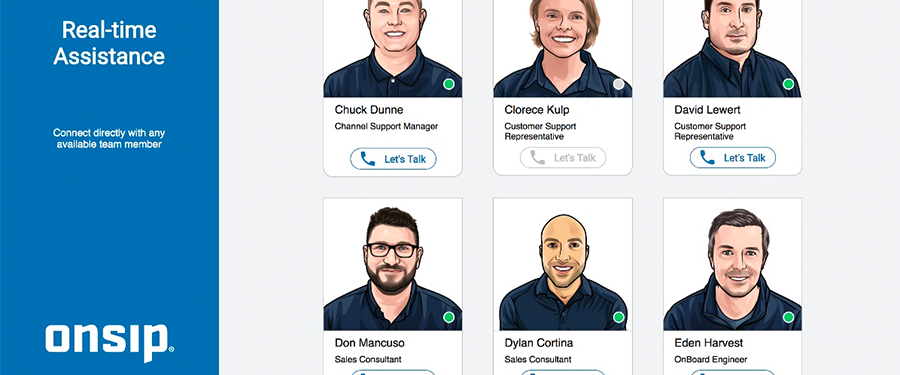 From all indications, OnSIP customer service is truly impressive. Most customers that have provided reviews rave about the customer care service. This is expected from top VoIP service providers but not all the names perform as much as people expect. The customer service professionals in OnSIP are adequately trained and have lots of information to assist any customer anytime.
Reaching OnSIP customer service is also easy. They can be reached through the number 1.800.801.3381
OnSIP users can also submit enquiry through the online form available at their website. The help section and blog are other places where users can get helpful information when there is no need to contact support. When there is need to get across to the support team, they are always helpful and customers are generally satisfied with the way they handle their issues.
---
OnSIP Faxing
OnSIP does not offer faxing services. It rather recommends the use of dedicated online fax services for its customers.
---
OnSIP Login
Accessing your OnSIP account is quite simple. For account admins, they can access OnSIP admin online by visiting admin.onsip.com in any web browser. They will need to provide their log in credentials to gain access to the administrator portal. For other users, the process is not so different. Even while using the OnSIP app, accessing the account is simple: once users provide their credentials (SIP address and password), they gain access to their account. Third-party authentication to login to the account is also possible: users can login to the OnSIP app or the OnSIP Admin Portal through Google or Slack instead of entering their SIP address and Password.
---
What We Like About the Service
Certainly, there are too many things to like about OnSIP but some are simply too impressive. The specific things that we like so much about this service are as follows:
The Pay as You Use Plan
This is one of the highlights of the OnSIP VoIP phone system. It ensures that businesses are not spending more than they should on telephony services. Though it includes a minimum monthly plan, it is still a great option for budget-conscious businesses.
Smooth Video Calling
With OnSIP, video calling is a lot better than what you can get with other providers. The video qualities are often impressive and this can meaningfully improve collaboration in your organization.
Availability of Multiple Plans
What is more attractive than a pay as you use plan? Well, some businesses may need other things and OnSIP understands that perfectly. There are several other pricing options and businesses can always find the perfect plan that will help them save more.
Support for InstaCall
InstaCall is a feature that allows website visitors to place calls directly from their browsers and OnSIP supports it. This can help you to increase conversion rates and sales in a dramatic manner.
Impressive Customer Service
In addition to the number of amazing features they offer their customers, OnSIP is always ready to help. The customer service is highly rated by users. They are often able to find solutions to issues. Even when the issues are tough, they help by following up to ensure that they are settled at last.
---
What We Don't Like About This Service
As much as OnSIP offers very wonderful service, there are few limitations we will like to point out here:
Paying for All The a la carte Features Can Really Add Up
While there are several other features you can get in addition to the basic ones you are offered for your plan, paying for most of them can add up too quickly. You may realize you have to pay more than how you imagined in order to use all the features you like.
It Requires A Little Knowledge of the SIP Protocol
Though setting up and managing the account is pretty easy, a little knowledge of SIP is needed and a novice will need some time to learn. The support team is always helpful, though.
No Faxing Available
OnSIP provides a wide array of features but sadly faxing is not one of them. Faxing is vital to today's businesses meaning that those with this need will have to arrange for a dedicated fax service on top of getting OnSIP.
---
Top OnSIP Alternatives
While OnSIP VoIP is unique in several ways, there are other services that are comparable. Some of the top alternatives of OnSIP business phone service include RingCentral, Nextiva, 8×8, Grasshopper, and Vonage Business as seen below.
OnSIP vs. RingCentral
OnSIP differs from RingCentral in several areas. While there are two paid pricing plans options for OnSIP, RingCentral offers four pricing options. For OnSIP per user plan, it starts at $24.95 per user per month for the standard calling areas while RingCentral pricing start between $19.99 – $39.99 per user per month for the essentials plan. In terms of features, the OnSIP InstaCall is a standout feature while the RingCentral Meetings is a multipoint HD video conferencing feature that makes RingCentral appealing too. OnSIP does not sell business phones but RingCentral does.
OnSIP vs. Nextiva
OnSIP and Nextiva differs in different aspect. While OnSIP has two paid pricing plans (per minute plan and per user plan), Nextiva has three pricing plans (Office Pro, Office Pro Plus, and Office Enterprise). The cheapest plan in Nextiva is between $34.95 and $19.95 per month while OnSIP unlimited standard area calling starts at $24.95 per person per month. While OnSIP and Nextiva has similar standard features, the InstaCall feature distinguishes it from Nextiva. They both offer softphones in terms of apps compatible with PCs, Macs, iOS and Android devices.
OnSIP vs. 8×8
These two services share similarities in terms of standard features. The two providers both provide geographically redundant servers in data centers across the U.S. but 8×8 has additional data centers across the globe. They both offer softphones in the form of apps that are compatible with Windows, Mac, iOS, and Android.  While 8×8 offers three pricing plans for the virtual office service, OnSIP offers two basic plans. 8×8 pricing for the virtual office X2 edition starts at $25 per month per user while the OnSIP per user plan starts t $24.95 per month per user. Since 8×8 has operations in different regions, they have more customer support team than OnSIP. OnSIP support team, on the other hand, has solid customer satisfaction rating.
OnSIP vs. Grasshopper
OnSIP and Grasshopper share some similarities but they differ in key areas too. While OnSIP offers two pricing plans, Grasshopper comes in three pricing plans. The solo price starts at $24 per month, which is similar to what you get with OnSIP ($24.95 per month per user). In terms of features, OnSIP has more advanced features than grasshopper and InstaCall is one of such features. Grasshopper service is more ideal for freelancers, small businesses, and Medium businesses while OnSIP is perfect for small businesses, medium businesses and large enterprises.
OnSIP vs. Vonage business
Vonage is one strong OnSIP alternative with so many features to rub shoulders with the giant providers. In terms of pricing, Vonage offers three friendly plans. The basic mobile plan cost between $14.99 and $19.99 per month per line which is impressive compared to $24.95 per month per user by OnSIP. In terms of basic features, the two services offer similar features to customers. InstaCall, however, is a special feature offered by OnSIP that isn't available in Vonage. Vonage, on the other hand, has an API platform called Nexmo that allows developers to build contextualized communications into their own apps and websites.
---
OnSIP FAQs
Does OnSIP offer Free Trial
Yes, OnSIP offers 30 days risk-free trial.
What is the price range of OnSIP phone service?
It all depends on the plan you choose. Theoretically, it ranges from $0.00 to $24.95/user/month. There are add-ons too that cost between $2.00 to $50/month.
Does OnSIP also offer online Faxing?
Currently, OnSIP does not offer online faxing services. From the position of the company on VoIP faxing, it is unlikely that OnSIP fax will be thing in the near future.
What kind of phones are required for OnSIP phone system?
OnSIP requires IP phones to work and your current hardware maybe supported. The OnSIP app is also compatible with Windows, Mac, iOS, and Android devices.
---
Final Thought on OnSIP Inc.
OnSIP, the business VoIP system designed by Junction Networks, is a very viable option for small and medium-size businesses in need of cloud-based phone systems. There are so many benefits offered by this service and we have highlighted the most important ones in this OnSIP review. It offers an extensive list of features that can meaningfully improve your business in so many ways. The service is not expensive and businesses have too many options to select from. Considering that their customer service is also highly rated, there is hardly anything bad one can say about this service. There are quite some alternative services but hooking up to OnSIP can meaningfully improve any business organization irrespective of size or activities. The service is also scalable, meaning that it will grow with your business every step of the way, helping you to optimize business communication and save cost at the same time.
Leave Your Review
TheVoIPHub
Average rating:
0 reviews