Our Jive Communications VoIP Review
The need for efficient communication in an organization can never be overemphasized. Communication drives processes and help businesses stay connected with their customers. These all contribute towards the success of any business organization. For in-house communication, the aim is to keep everyone on the same page and sustain collaborative effort and team work. For external communication, businesses need to be stay connected with clients and customers in the best possible way.
Phone systems are integral to the communication needs of every business. The traditional landline used by businesses is becoming a thing of the past. Asides from the fact that they do not completely take care of the communication needs of these businesses, they are quite expensive. Hence, a need for more reliable and effective communication systems. This is exactly what Voice over internet protocol (VoIP) phone system represents. This type of PBX system has several advantages and most businesses have already abandoned their traditional phone systems in favor of cloud-based VoIP phone services.
As you would expect, VoIP phone service market is growing. This has attracted several players with many companies springing up as service providers. There is serious competition in the VoIP market and the quality of service your business will enjoy will depend on the service provider you hook up with. One of the companies that have been making waves in the industry is Jive communications. This reviews will focus on this service provider and discuss some of the most important things you would want to know about the services they offer.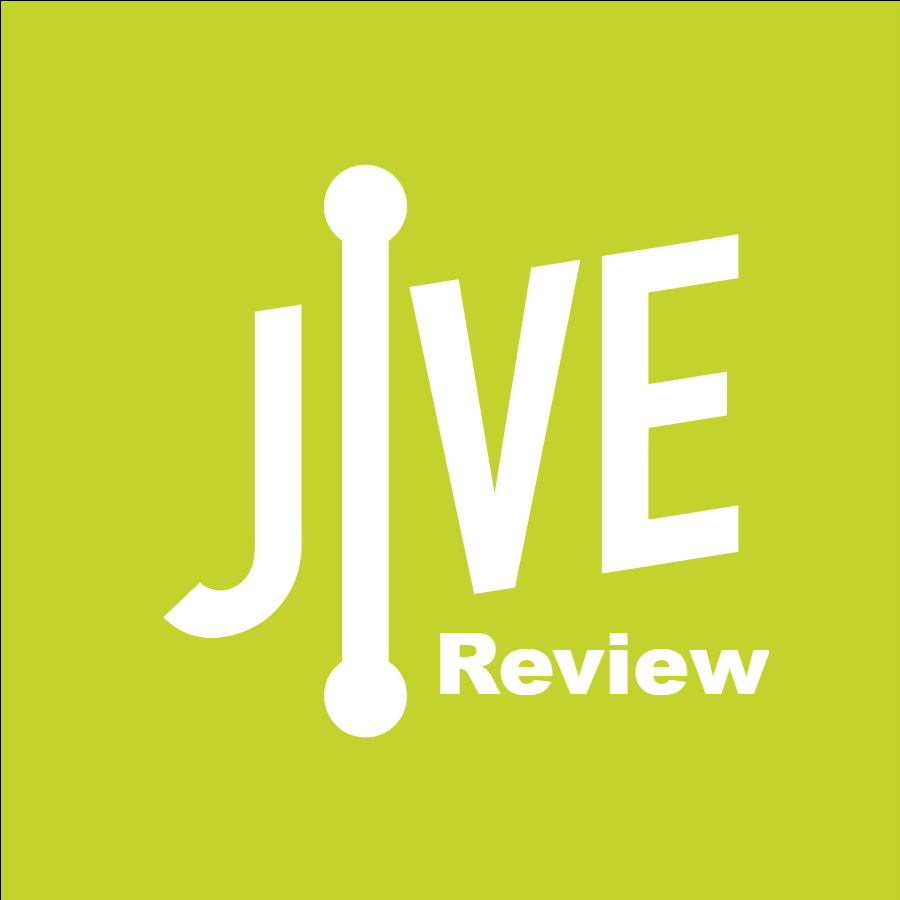 What Is Jive Communications?
Jive communications is a highly rated cloud-based VoIP telephone service provider renowned for its unique business model and quality of service. But, what is Jive? It is a virtual phone system suite that can help any business improve its communication efforts and meet up with the demand of today's business environment. The cloud-based VoIP service offered by Jive can simplify how your business handles phone and conferencing setup.
Jive communications was founded in 2006. The company began as an effort by six software entrepreneurs that were frustrated at the expensive and complicated phone systems businesses were using at the time. They were focused on building their own hosted VoIP solution similar to Nextiva. The result of their several hours of work is what businesses have to enjoy today: an affordable, innovative, and secured unified communication (UC) solution for businesses around the world.
Currently, Jive communications is headquartered in Orem, Utah. The company employs over 700 individuals in the United States, Canada, and Latin America that help to provide unmatched enterprise-grade communication solutions. It has received recognition for innovative technology, elegant and intuitive user experience, and award-winning customer support. On the 4th of April, 2018, Jive joined the parent company LogMeln in a buyout. This move seemed in line of the vision of the company and its quest to build modern, innovative, and scalable unified communications and collaboration portfolio.
---
Why Consider Jive?
With several other VoIP service providers in the market, why would you want to consider Jive for your business? Here are possible reasons:
Impressive Set of Features – One of the biggest selling points of Jive communications is the number of features the phone system offers. To make your organization communicate better, Jive has all the features you need. Jive voice offers 80+ features, all for one inclusive price. In addition to the basic voice features, there are call management features as well as call center features.
No Contract Needed – There is no need to sign any contract to use Jive phone system: billing is done on a month to month basis and your business is at liberty to cancel at any time you feel like. This is a great thing for business owners and managers that are skeptical about long term commitment to a service provider. Judging from Jive VoIP reviews from confirmed customers, it is unlikely that you will want to ever move, but if you ever want to, you are free at any time.
Affordable VoIP Phone Service – In spite of the quality of service it offers, Jive communications is cheaper than most other services you will find in the market. Depending on the number of lines your business uses, monthly cost can be as low as $19.95 per month/per line.
Easy-to-Use Communication Suite – Another reason to choose this affordable unified communication suite is that it actually easy to use. From setting up the system to using it for day-to-day business communication, everything can be a lot easier than you will imagine.
Incredible Customer Service – In the words of many confirmed users of Jive phone service, the customer support is the best. This is another reason you should consider Jive. The incredible customer service and support team will be there for you whenever you are in need of some assistance. This is necessary to guarantee continued excellence in service delivery.
---
Key Features
Generally speaking, Jive communications is an excellent choice for any business in need of a reliable VoIP phone service provider. There are key features that make this a reality and it is important that we talk about them.

---
Mobility with Jive Communications App
Being mobile is necessary for businesses in this century. There are lots of advantages it offers and VoIP phone services supports mobile communication. Jive communications has a way of improving the way your business communicates via mobile. This is precisely what Jive mobility represents. At the center of this communication innovation is the Jive Mobile App that let you access your Jive VoIP service through your mobile device. With the app, you and your employees will be able to enjoy secure, HD quality and reliable service to call and text anywhere and anytime with the ID reflecting that you are calling from your business. This is one good way to present your business in a professional manner always.
There are so many opportunities offered by the Jive communications apps. It is a really amazing feature for businesses that depend so much on mobility (like realtors). Being able to take business calls on the go and responding to business inquiries even when you are outside the business environment will help to improve your overall productivity. This applies to every employee of the business and this can have a massive impact on how your business is run. You will never miss a business call simply because you are not in your office.
Asides from the general benefits it shares with other VoIP mobile apps, there are other specific things that make Jive Communications App exceptional. Jive Mobile 3.0 uses top-end technology to adapt to varying LTE and network conditions. This helps to keep the call quality stable even when network fluctuates. Jive Mobile is also a very secure platform. This means you can safely discuss important business matters and make decisions while you are on the go without any security consequences. You will also be able to customize Jive Mobility; creating location-based rules that will work automatically depending on where you or your employees are. The app also grant users access to such important features as extension dialing; call hold/unhold; blind and warm transfers; conference calls; split call; call history; callback from history; chat/SMS; location-based call rules; choose ringtone; create new contacts; and intercom.
The Jive app is available for iOS and Android devices. It is free for all Jive voice users. Simply download from App Store or Google Play, install it and you are ready to go.
---
Jive Desktop
Jive Desktop is another important feature that makes Jive an excellent choice for business owners. It is more like a software application that integrates a desktop computer into the Jive communications platform. It provides complete and easy integration of the Jive features into the desktop environment, turning it into a unified communication interface. It is very similar to the Jive App in the way it operates but specifically compatible for the desktop environment.
When Jive Desktop is installed in any PC, it grants users easy access to cooperate directly and make communication easier in so many ways. For business contacts that have been saved on the Jive communications phone system, users of Jive Desktop are able to access them in their desktop environment. They can also monitor the phone presence/status of such contacts to see when they are available. Through the platform, users are also able to reach out and communicate with team members, colleagues and peers that are available for communication. They can communicate through voice call or chats.
Jive Desktop also integrate with other programs in a desktop computer to enhance communication experience. Phone numbers in Outlook or other web browsers, for instance, becomes clickable. The program also allows users to initiate calls from the business phone number to the numbers clicked if there is need for that. It also integrate easily with Microsoft Office, allowing users to import call lists and place outbound calls. It makes communication so simple that you don't have to dial with the keyboard but just click and connect with business contacts.
Just like the Jive Mobile App feature, Jive Desktop makes communication easier for businesses and their employees. Users can indulge in easy instant communication. Reaching out to a colleague is as simple as simple as checking is the person is free through the directly and clicking on their contact to initiate a voice call or a chat session. Accessing and organizing cooperate directory is also a lot easier and fun with the Jive Desktop. Users can organize the directory by name and add a favorite bar to make things even easier.
Asides from communication with co-workers, Jive Desktop also improves communication with customers. The software integrates with top Customer Relationship Management (CRM) like Redtail to improve communication with customers. When a call comes in for instance, Jive Desktop will search and match the caller to the contact information in the CRM. The name and account information of such customer will be displayed on the screen.
In addition to these key features of Jive communication, there are several other add-ons that make it a VoIP service of choice for several businesses. Already, we have mentioned that there are over 80 features. These are basic and advanced features you should expect in the best enterprise-grade PBX. Space will fail us to discuss these features in details. We will list the, however, to give an idea of how rich Jive Communications is in terms of features. Here are the many features that businesses need to succeed:
Basic Voice Features
The basic voice features are those common to all of the big providers and include the following:
Auto-Attendants
Barge
Call Analytics
Call Logs
Call Monitoring
Call Recording
Conference Bridge
Conferencing (3-Way)
Corporate Directory On Phone
Custom Greetings
Custom Hold Music
Custom Messages
Custom Schedules
Dial By Extension
Dial By Name
Dial Plan Editor
Dial By Name Directory
Direct Inward Dialing
Direct Outward Dialing
Extension Dialing
Fax To Email
Hot Desking
Inbound Call Filters
Individual Call Logs
Intercom
Last Number Redial
LDAP Integration
Line Failover
Local And LD Dial-Tone
Local Directory On Phone
Message Waiting Indicator
Paging
Presence Monitoring
Ring Groups
Shared Line Appearance
Speed Dial
Spy
Unlimited Auto Attendants
Unlimited Extensions
Virtual Fax
Voicemail
Voicemail To Email
Web-Based Admin Portal
Web-Based User Portal
Whisper
Call management features
The call management features of Jive communications include:
Auto-Divert
Auto-Reject
Call Forwarding
Call History
Call Hold
Call Pack/Pickup
Call Queues (Automatic Distribution)
Call Routing
Call Transfers
Call Waiting
Caller ID
Do Not Disturb
E911
Extension Transfers
Find Me/Follow Me
Missed Call Indicator
Multiple Calls Per Line
Call center features
The call center features include the following:
Advanced Ring Strategies
Agent Login/Log Out
Custom Queue Hold Message
Custom Queue Hold Music
Escape From Call Queue
Pre-Call Announcement
Queue From Barge
Queue Call Recording
Queue Call Spy
Queue Call Whisper
Report Caller Hold Time
Unlimited Call Queues
Wait Time Announcement
Phone service
While some of the features in the phone service are free, others come with extra charges. We will indicate this in the list below:
Cloud PBX (Free)
Multi-Site Compatible (Free)
Unlimited Domestic Usage (Free)
Number Porting (Extra)
Toll-Free Numbers (Extra)
Local Numbers (Extra)
International Calling (Extra)
These are basically the key features of Jive communication. There are some other interesting features we may mention or discuss briefly in the cause of this Jive communications review. What you should know is that Jive has several features that can greatly improve your business communication between team members As well as with your customers, wherever they are.
---
Service Plans and Jive Communications Pricing
Jive has a couple of service plans that cover every sort of business or organization in need of VoIP phone service. There are special plans for Educational institutions and Governmental organizations too. Jive VoIP pricing depends so much on the number of phone lines the organizations uses. We will discuss the two service plans and their pricing structures:
Jive Small Business
This is the service plan that Jive offers businesses that have between 1 and 100 phone lines. It is actually a broad plan that covers different kinds of organizations and you will find the right pricing option that fits your organization.
For the small business plan, pricing is based on the number of users. A tier system is used to determine how much your business will have to pay:
Tier 1 is for businesses with 1 – 4 users; it is priced at $29.95 per month/per line.
Tier 2 is for businesses with 5 – 9 users; it is priced at $25.95 per month/per line.
Tier 3 is for businesses with 10 – 24 users; it is priced at $23.95 per month/per line.
Tier 4 is for businesses with 25 – 49 users; it is priced at $21.95 per month/per line.
Tier 5 is the last tier and is for businesses with 50 or more users; it is priced at $19.95 per month/per line.
The small business plan includes unlimited calling time. This means it is a very cost-effective business telephone solution. It is most favorable for small businesses with very few telephone lines.  
Enterprise plan
The other service plan available on the Jive communications platform is the enterprise plan. It is for businesses and organizations that need to use more than 100 telephone lines. The company also have custom VoIP solutions for Hospitality, K12 and Higher Education, and Government applications. For this plan, custom pricing is available. Businesses and other organization in need of this plan will have to call the Jive sales department to work out the pricing.
The Unlimited calling is free for calls within the 50 states of the US and the District of Columbia. Calls to Canada and US territories attract extra cost of 3 cents per minute. Businesses can also access Toll-free calls but they come at an extra cost of 1.9 cents per minute. All the pricing tiers also come with one phone number. Additional phone numbers are accessible at the additional cost of $1.75 per month each if your business is using more than four phones (that is Tier 2 and above). If you are on Tier one (1 – 4 phones), each additional number will cost $5 per month.
Jive Communications International Calling Options
With Jive communication, international calling can be a lot more fun for your business. For a start, international dialing is a lot easier and faster with Jive phones. The rate is also very cheap. When you are a new Jive customer on a qualified plan, you will even enjoy free international calling to 52 countries for a while. The free calls does not include calls to mobile phones, satellite, or information services.
International calls to Canada and the US territories like Puerto Rico or America Samoa, as well as Australia, United Kingdom and other Western European countries are billed at 3 cents per minute. Calling Mexico will cost around 11 cents per minute while calling numbers in the Middle East will cost about 15 cents per minute. These are very friendly rates when you consider the international call rates offered by the average competition in the VoIP phone service sector. Jive international call rates are subject to change at any time so you should always search for international calling rates if your business needs to make so many international calls.
---
How Is Jive Customer Service Rated?
One of the key factors you should consider before choosing VoIP phone service provider is the quality of their customer service. You can have an idea of this by checking how users rate their customer service. Jive is one of the best rated VoIP service providers in terms of customer service. The company provides superior customer support from the initial set-up call. This is one of the key areas it distinguishes itself from the closest competitors.
The first good thing about Jive communications support is that the staff are very knowledgeable. The company uses an in-house support team based in the United States. The team is always ready to help and can guide you through any difficult situation at any time.
In addition to having a knowledgeable support team, Jive offers phone support 24 hours a day, 7 days a week. Jive phone support also include chat and email options. The company is willing to help even when you are yet to become a customer: you can speak with a consultant as early as possible and you can be properly guided on the best plan for your business and how to complete the registration process.
If you enjoy finding out things for yourself, Jive also has a resource center with a blog, a library of articles, case studies and e-books that can be very helpful. There are also detailed manuals and instructional videos made by the company to support existing and potential customers.
Going through Jive VoIP reviews by confirmed users, you can understand why the company is making waves. Most customers are happy about the quality of Jive voice and their other services but they are mostly ecstatic about the customer support and rate it the best in the industry.
---
How to Contact Support
As has been stressed earlier, Jive Communications takes customer service very seriously. With the resource center, business customers can find lots of helpful information but there are times when contacting support becomes a necessity.
Jive will talk with you even before you become their customer. To contact the VoIP phone service providers and request for a personalized demo, you can visit https://jive.com/jive-demo/ and leave your information in the form provided. The company will have a sales rep contact you at a time that will be convenient for you.
If you are already a Jive customer and want to contact support, they are available 24 hours, 7 days/week. They can be reached via:
---
Jive Phone Setup Process
Setting up your Jive phone system takes very little time and is relatively an easy process. The setup process is a lot easier when you buy your phones from Jive. Jive phones come preconfigured and will be sent directly to your business. Setting up such phones is as simple as plugging them into the internet and they are ready to use. This applies to customers already using the Jive communications platform as well as new business customers with fresh accounts.
It is possible to start the set-up process before the equipment arrive: Jive visual dial plan editor can be used to set up extensions and route calls in a specific manner. Jive support is also ready to help at any point. In fact, the support staff suggest that you hold an onboarding session with them so that the entire process goes smoothly and in a timely manner too.
---
How to Fax With Jive
Faxing remains a viable means of communication in business organizations. The use of fax machines are not considered too fashionable these days, however. For businesses that permit faxing, there is always the need to have a communication system that allows for online faxing. Jive communications does that and there is no extra charge required to enable it.
Faxing with Jive is made possible when virtual fax machines are created. This can only be done by admins of a Jive communications account but other users can fax ones virtual fax machines are created for them. The machines will allow users to send and receive faxes through emails. This, combined with Jive mobility, means users can fax on the go.
To fax with Jive, you need to make sure that the feature is enabled for you by the system admin.
To send a fax, follow this instruction:
Start by composing a message in your email account
In the "TO" field, enter faxNumber@<domain>.fax.onjive.com.
Replace faxNumber with the external 10 digit fax phone number, without the I or any dashes (know that you cannot send fax to any number that requires an extension)
Replace <domain> with your unique domain (you will find this at the top of the admin dashboard)
Enter the access code of the virtual fax machine in the 'SUBJECT' field. (You can include a subject but you need to enter a space after the access code and include the subject)
Remove all text from the body of the email including, including email signatures
Attach file(s) to the email (Video and Audio files are not supported)
Click 'Send'
Receiving faxes via Jive can only be enabled by the admin.
---
My Jive Login (how to access and login to your account)
To log in to your account as a Jive user shouldn't be an issue. For Admins and other Users, the Login process can be a little different.
For Admins to access the admin portal, they must have an active JiveID and have configure system permission. After your credentials are right, you can access the portals easily through the following instructions:
Go to my.jive.com/pbx via supported browsers
Enter your Credentials; your Email Address (JiveID) and Password
Click 'Sign In'
Jive has joined forces with LogMeIn, and accessing the Admin Center through the platform is a little different. To log in, admins need to:
Go to https://admin.logmeininc.com
Enter the credentials (email address and password) for your admin account
Click 'Sign In'
Admins can also log in to their account through the Company ID or Social Media account. The procedure is almost the same as the procedure other account users use, except for the fact that admins head to the admin center while others head directly to My Account.
For the Regular Users, they can also log in through the single sign-on processes of LogMeIn platform. To do this:
Go to https://myaccount.logmeininc.com
Enter the email address and password for your account
Click 'Sign In'
If it is prompted, verify your account and you are in.
Users can also access their account through their Company ID. To do this:
Go to https://myaccount.logmeininc.com
Click My Company ID
Enter your company email address and click Continue
You will be directed to your Company's sign in page where you can enter the company password and gain access.
Users can also access their account through social media. To do this:
Go to https://myaccount.logmeininc.com
At the bottom of the screen, click on the Facebook, Google, LinkedIn, or Microsoft logo
Link your account together following the instructions on the screen
After your account is successfully linked, it is a lot easier to access your account once you are logged into the social media account.
When you forget your password, LogMeIn will let you reset it and access your account once again. To do this:
Go to the 'forget password?' page https://authentication.logmeininc.com/pwdrecovery/
Enter your login email address and click Reset Password
You will receive a Forgot Your Password email. All you need to do is click the link and create a new password.
---
What We Like About This Service
Certainly, there are several things to like about Jive but there are some we find exceptionally likeable and we will discuss them briefly:
Ease of set-up and management – Setting up the Jive communications system is easy and doesn't take time. We have talked about this earlier but it is worth discussing again. Ones you have the pre-configured Jive phones, setting up is as simple as plugging them in and using them immediately. The support team will also guide you if you need their help.
Low price voice plan- Though Jive provides the highest quality of VoIP phone service, the pricing system is relatively cheap. When you compare what other VoIP service providers offer with what Jive communications offers, you will appreciate the low price plans more.
Expansive set of features – The number of features that are accessible to Jive communications customers is simply unbelievable. There are 80+ features that are all available to businesses for one inclusive price. While some features attract extra charges, most are free to access and are incredibly helpful to business organizations.
Efficient Jive mobility – The Jive  app is another thing we like about this service. It is just another way Jive telephone service ensures that their customers improve their businesses in terms of their communication capacities. Jive mobile lets system admins and employees that take business calls and chats to be completely mobile. Anywhere that has internet connection can be turned to your office at any time.
Exceptional customer service – This is another key area where Jive trumps the competition. It is one of the major reasons the service is so rated by customers and expert reviewers. The Jive support team is seriously awesome. Working with this knowledgeable team leaves most customers with pleasant experiences and Jive reviews and ratings keep looking bright as a result.
---
What We Don't Like About This Service
Though Jive is highly rated and offers awesome VoIP services, there are some flaws that are too hard to ignore. While most of their customers will tell you they have nothing to complain, there are really few things we don't like about this service and we will share with you briefly:
Hooking up non-configured phones can be hard – From all indications Jive wants you to buy their pre-configured phones. Setting up these Jive phones is fast and easy but if you have existing phones you want to use, it can be very tough to set up and will certainly take a long while.
The Mobile App have issues at times – Jive mobility is a very helpful feature but there are times the mobile app doesn't live up to expectations. Many customers have talked about notable improvements but many still complain about the app being finicky at times. For the caliber of company Jive has become, this is an issue they need to address as quickly as possible.
Faxing is good but not really great – Like most other VoIP service providers, Jive offers eFax services. While this works, it is not easy to use: it is more difficult than the fax services offered by many competitors. It really need some improvement.
---
Jive Communications FAQs
Q: Do Jive offer free trial period?
A: Jive doesn't publicly offer free trial but when you request for free demo, they can set up trial account for you that may last 30 days.
Q: Do you make international calls free?
A: international calls are not free in Jive telephone service but new customers on a qualified plan can enjoy free international calls to 52 countries. This lasts for a while.
Q: Can I use current phone number with Jive?
A: Yes, you can use your business current phone number on Jive communication. The jive support team can help you on how to make the switch.
Q: How do I access my PBX (online portal)?
A: Go to my.jive.com/pbx > enter your login credentials > click login. From the services section, click your PBX. Jive has joined LogMeIn, so you can also access your online portals through https://admin.logmeininc.com. Ensure that you have your credentials
Q: How do Jive bill my business?
A: Jive bills you monthly in advance. All invoices are sent via email at the beginning of the month.
Q: Do Jive support 911 calls?
A: Yes! Jive supports 911 calls but you may want to see their 911 and service availability Policy for more information regarding E911 https://jive.com/legal/911-service-availability-policy/
---
Final Thought on Jive Communications
Jive communications offers superb VoIP service that will be of immense benefit to businesses of different sizes. The unlimited package is incredibly cheap and offers enough value for the money. The fact that Jive phones are easy to set up and the platform is also easy to use make Jive a convenient option for all kinds of businesses that need VoIP phone services. What seems to be a drawback is the fact that setting up phones that are not from Jive can be time consuming. You can avoid this, however, by buying the phones from Jive which are actually from industry leaders like Cisco, VTech, Panasonic, and Yealink. Jive has also distinguished itself in terms of customer service and this is another good reason to recommend it.
From this Jive review, it can be seen why Jive has several customers including high profile businesses. It is worth a try, especially since your business will not be tied to any contract. You will pay on a monthly basis, with the freedom to walk away if you choose to.
---
Leave Your Review
TheVoIPHub
Average rating:
0 reviews