A common question we often see is "What is the difference between Ooma Premier and Basic?" To answer this question we just put together and Ooma Premier vs Basic feature comparison that looks at the available feature set for the market leading residential VoIP solution, Ooma Telo (for business phone one needs to see our review of Ooma Office). Ooma offers a significant set of features in the basic kit. However, if you seek a solution which can scale with the growing needs of a big family, or broader connectivity requirements, Ooma's paid service brings mobility, advanced features, personalizing options, and connected home benefits to lend the necessary cutting edge.
Ooma Premier Vs Basic Standard Features
| | Ooma Basic | Ooma Premier |
| --- | --- | --- |
| Free U.S. calling | ✔︎ | ✔︎ |
| Free Canadian and Puerto Rico calling | | ✔︎ |
| Free in-network calling | ✔︎ | ✔︎ |
| Call waiting, Call hold, Call return (*69) | ✔︎ | ✔︎ |
| E911 service | ✔︎ | ✔︎ |
| 411 Calling | ✔︎ | ✔︎ |
| Ooma PureVoice™ | ✔︎ | ✔︎ |
| Online account management with My Ooma | ✔︎ | ✔︎ |
| Easy Plug and Play Setup | ✔︎ | ✔︎ |
| International Calling (500-minute plan) | | ✔︎ |
| International Calling (Unlimited plan)* | $17.99 / month | $14.99 / month |
* For Canadian customers, there is no FUSF fee, monthly charges are $19.99 for basic customers and $17.99 for premier customers respectively.
Unlike competing VoIP brands, Ooma shows impressive commitment to consistently high audio quality in both basic and premier features. Thanks to its Ooma PureVoice™ HD technology the acoustic performance is sharp both within, and outside the Ooma device network. There is little to separate between the Basic and Premier plans for standard features however, with a wider calling zone (including Canada and Puerto Rico), and 500 minute international calling plan option being the only significant upshots.
---
Privacy 
Ooma Basic
Ooma Premier
Caller ID
✔︎
✔︎
Called ID blocking
✔︎
✔︎
Enhanced called ID (with name and location)
✔︎
Anonymous call blocking
✔︎
Personal blacklist
Community blacklist
Expanded blacklist
✔︎
Ooma premier shines on privacy terms. If you require caller identification with name (even if they are not in your address book) and full array of blacklisting features, the premier plan is for you. With specialized options to create a personalized blacklist of numbers, community blacklist to keep out telemarketers, head-hunters, and an expanded blacklist which taps into a national database of 800,000 identified robo-callers, Ooma premier offers unrivaled privacy benefits.

---
Voicemail  
| | Ooma Basic | Ooma Premier |
| --- | --- | --- |
| Voicemail, One-touch VM access, Remote VM retrieval | ✔︎ | ✔︎ |
| Do not disturb | | ✔︎ |
| Voicemail notification (SMS, Email) | | ✔︎ |
| Voicemail forwarding, direct-to-VM option | | ✔︎ |
| Voicemail monitoring | | ✔︎ |
| Voice-to-text | | ✔︎ |
As a your primary home telecommunication unit across land-line and mobile devices, voicemail is the most important avenue to communicate after direct telephonic conversations. In addition to the standard voicemail access and retrieval, Ooma premier delivers excellent value for money with custom options to forward, transcribe, notify, monitor, or block VMs. Easy voice-to-text options can email or send text message notifications of your voicemail, to help you catch up on-the-go.
With voicemail monitoring you may even listen to voicemails as they are being left, and decide whether you want to pick up the call, revert later (or revert at all!). You can sign in to your Ooma account and customize your settings or disable monitoring.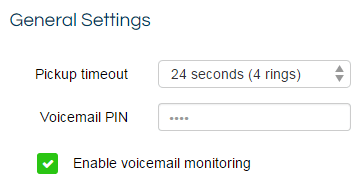 ---
Mobility
| | Ooma Basic | Ooma Premier |
| --- | --- | --- |
| Ooma Mobile HD app with unlimited domestic calling | ✔︎ | ✔︎ |
| Call forwarding | | ✔︎ |
| Back up number | | ✔︎ |
| Multi-ring | | ✔︎ |
| Receiving incoming calls on mobile app | | ✔︎ |
For contemporary mobility requirement, in the Ooma Premier vs Basic discussion, Premier subscribers get a bit more. However, unless you're very busy and always on the move, Ooma Telo basic does the job. Having a back-up number, or setting up a call forwarding option when you're away from your home phone isn't for everyone.
If you do need it however, you may
Log into your Ooma account and navigate to the preferences tab to locate the Call Forwarding option.
Underneath your 'external number' select the appropriate option from the dropdown to set the alternative. Keep in mind, the forwarding number may only be a U.S. or Canada number. No international numbers are supported.
The mobile options also come with a Bluetooth and wireless adapter options. For the latest versions (Android app – v 3.0+,  iOS app v 5.0+) you can receive incoming calls on your mobile app routed through either mobile data connection or Wi-Fi.
---
Advanced Features And Connected Home Options
Ooma Basic
Ooma Premier
Contact List (only for Ooma Telo)
✔︎
✔︎
Ooma HD Voice calling
✔︎
✔︎
Free Faxing
✔︎
✔︎
Instant Second Line
✔︎
Personal number and personal devices
✔︎
Three-way conference calling
✔︎
Enhanced call-waiting
✔︎
Support for Wireless adapter, bluetooth adapter, Linx, and HD2
✔︎
Google voice extensions
✔︎
iOS, Android, Google, Amazon Alexa, Dropbox, Philips Hue
LIFX, and Wemo connectivity options
✔︎
Ooma Premier steals a march over basic subscription for advanced options. Having the option for adding a second line instantly, and three-way conference calls is a necessity. In addition, the host of connectivity options for all popular 'connected home' software and devices allow users to interface, receive alerts, and communicate effectively from anywhere.
Most of all however, a single line home-phone without back-up, or forwarding options is often a nuisance even for small families. Premier users can avail personal devices, with custom numbers, and ability to monitor calls, privacy, voicemails, and connectivity individually. The enhanced call-waiting also allows all the devices to be notified when there's an incoming call, even if you're not the person engaged in a call at the time.
---
Cost
Besides the features the cost of an Ooma phone line comes into play. The Basic plan is actually free after you purchase the Ooma Telo and the Premier plan costs $9.99 per month. These fees do not include the government taxes and fees which would be the same for both the standard and premier tiered plans.
---
Final Verdict
In our research of the Ooma Premier vs Basic differences, basic does a fair impression for standard telephony features, and doesn't miss much in terms of audio quality or mobility. However, when it comes to advanced features, privacy, and voicemail – premier subscribers get a consummate feature-set at an affordable price to match the best in VoIP home phone solutions.